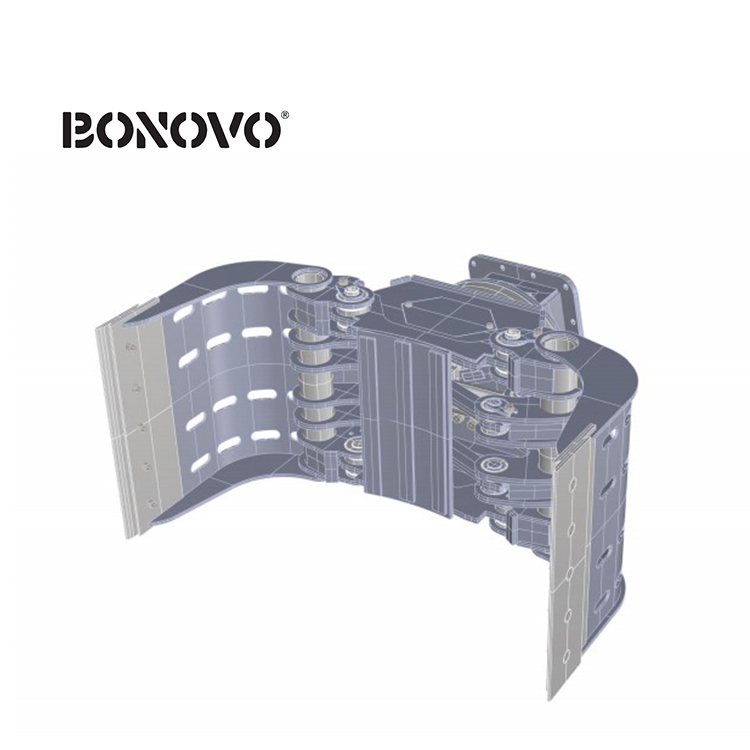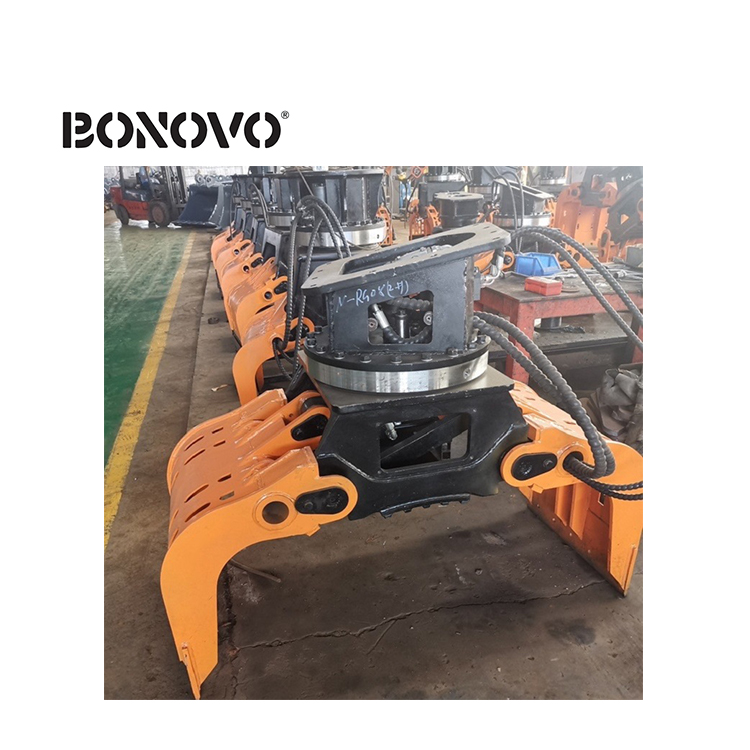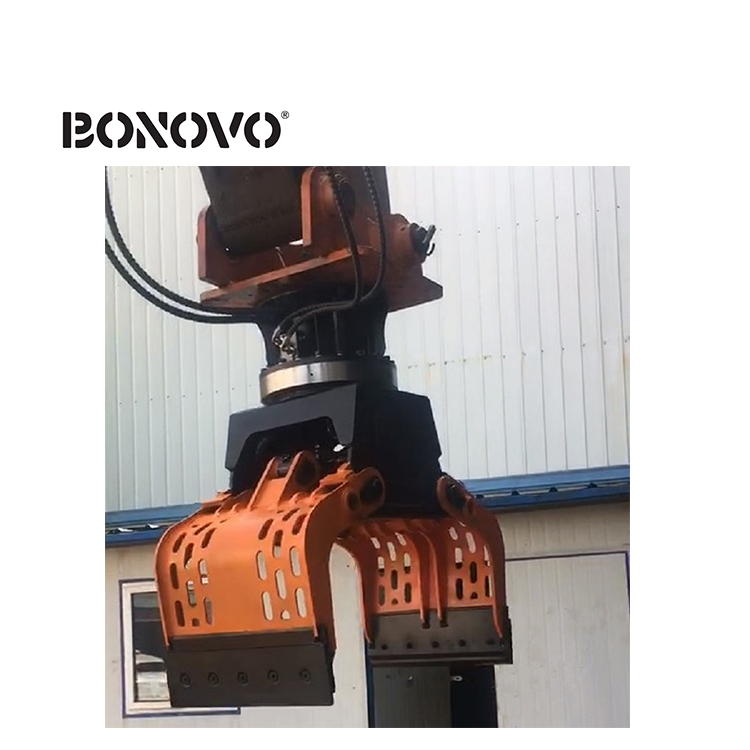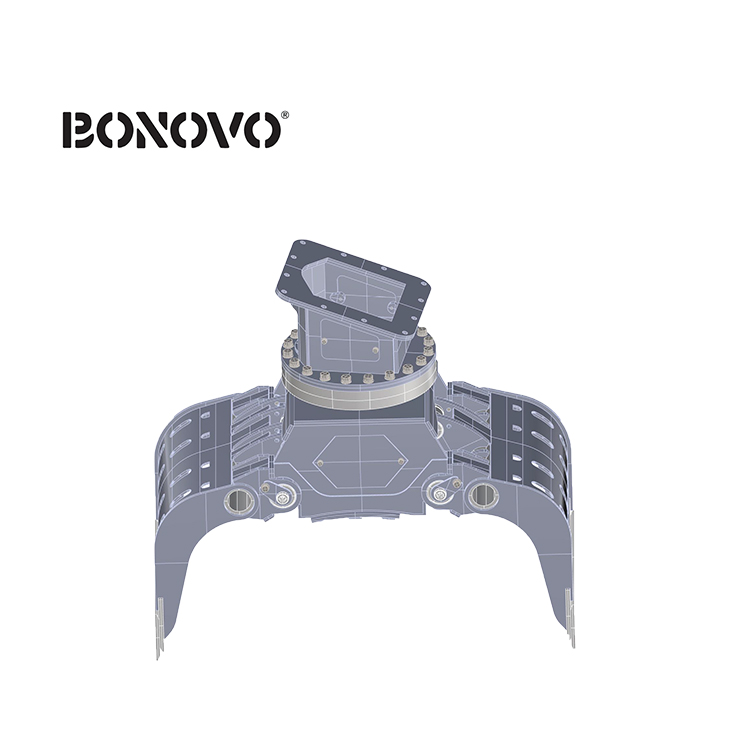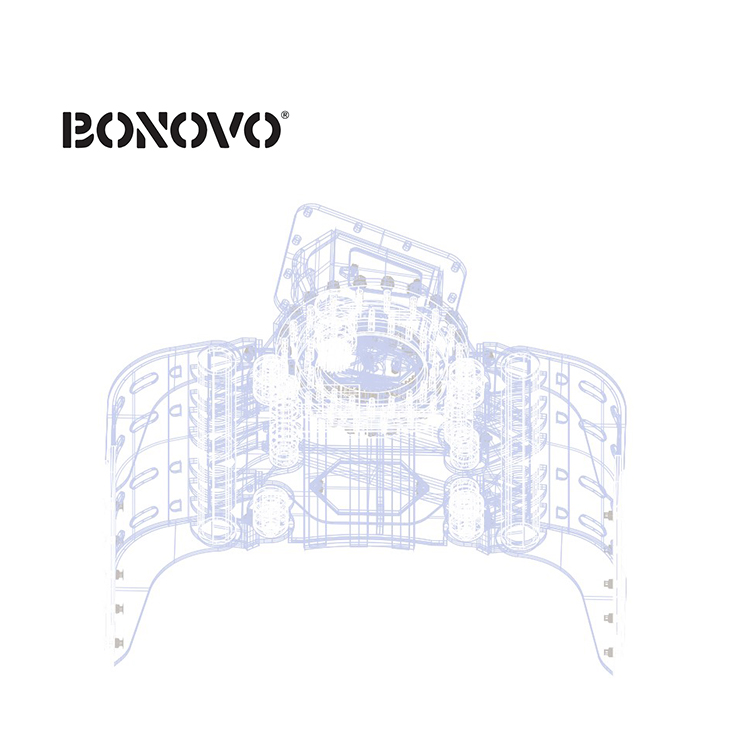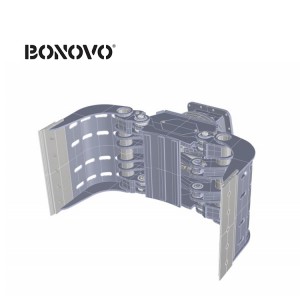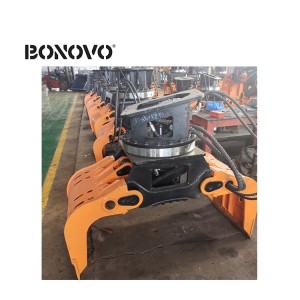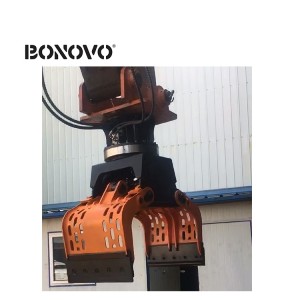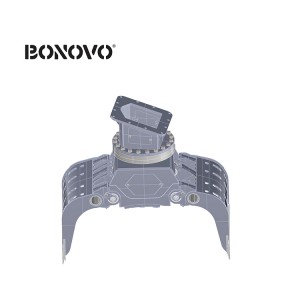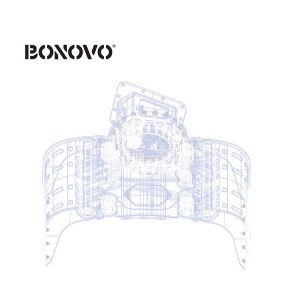 Bonovo Equipment Sales | Excavator Rotating Hydraulic Demotion Grapple - Bonovo
Excavator Range:3-25T
Rotation Degree:360°
Max Opening:1045-1880mm
Recommended Applications:Optimized for demolition, rock and waste handling applications
In order to achieve a more perfect fit, Bonovo can customize the size according to the needs of customers.
The demolition grapples also known as "iron claw", can be divided into mechanical grapples, which grab with the most power, while hydraulic grapples offer a full 360 degrees of mobility and work with higher precision. Bonovo rotating grapples are optimized for demolition, rock and waste handling applications. Our strong 360° hydraulic motor rotating system and high-tensile steel result in greater productivity and lower operating costs.
- 360 degree hydraulic rotation makes it a more flexible grappling effect
- Simple structure, lightweight and high grasping force
- The built-in balancing valve of the oil cylinder makes the operation smooth and maintains clamping force
- Built with wear-proof steel to last longer and go an extra step toward maximum durability.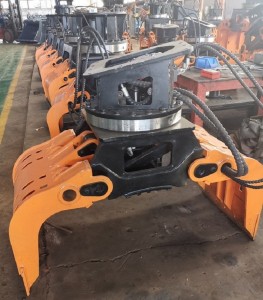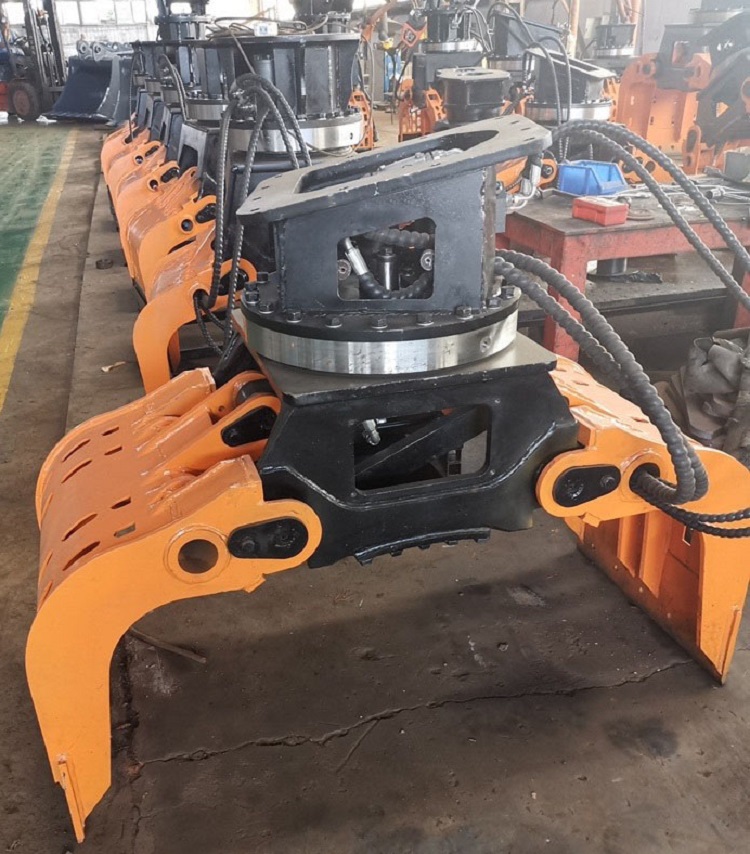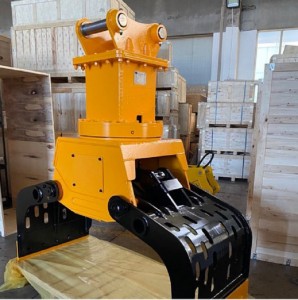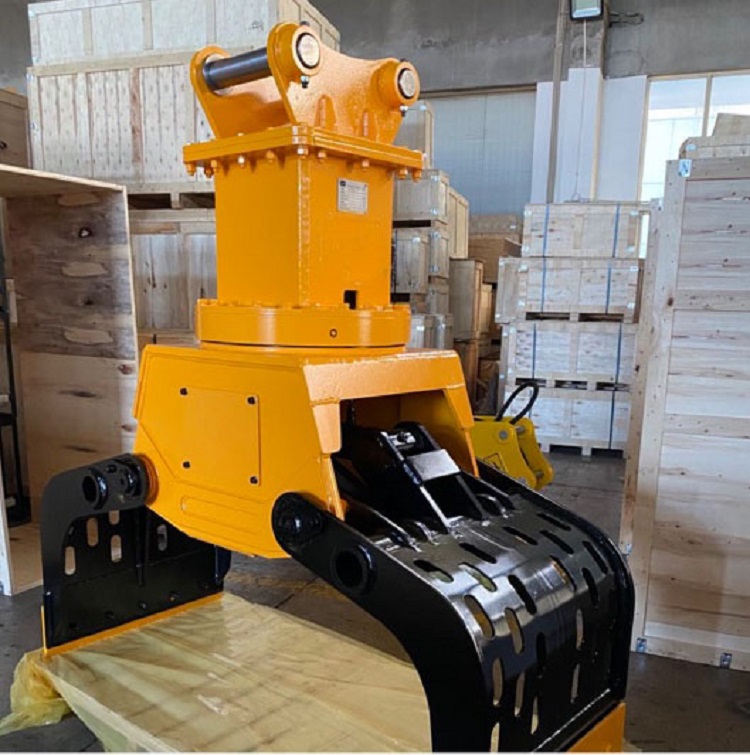 Commonly used tonnage parameters:
| | | | | | | | | |
| --- | --- | --- | --- | --- | --- | --- | --- | --- |
| Model | Equipment | Full Open   (mm) A | Width           (mm) B | Operating Pressure (Mpa) | Operating Flux-cylinder (L/Min) | Operating Flux-motor  (L/Min) | Rotating Speed(r/min) | Weight      (kg) |
| BDG30 | 3-4T | 1045 | 500 | 8-16 | 30-60 | 10-30 | 13-35 | 398 |
| BDG50 | 5-6T | 1160 | 610 | 8-16 | 30-60 | 10-30 | 15-40 | 515 |
| BDG80 | 8-10T | 1460 | 660 | 10-22 | 40-120 | 10-40 | 10-45 | 805 |
| BDG120 | 12-16T | 1675 | 740 | 10-25 | 40-120 | 10-50 | 10-50 | 1060 |
| BDG200 | 20-25T | 1880 | 1000 | 10-25 | 40-120 | 10-50 | 5-30 | 1885 |