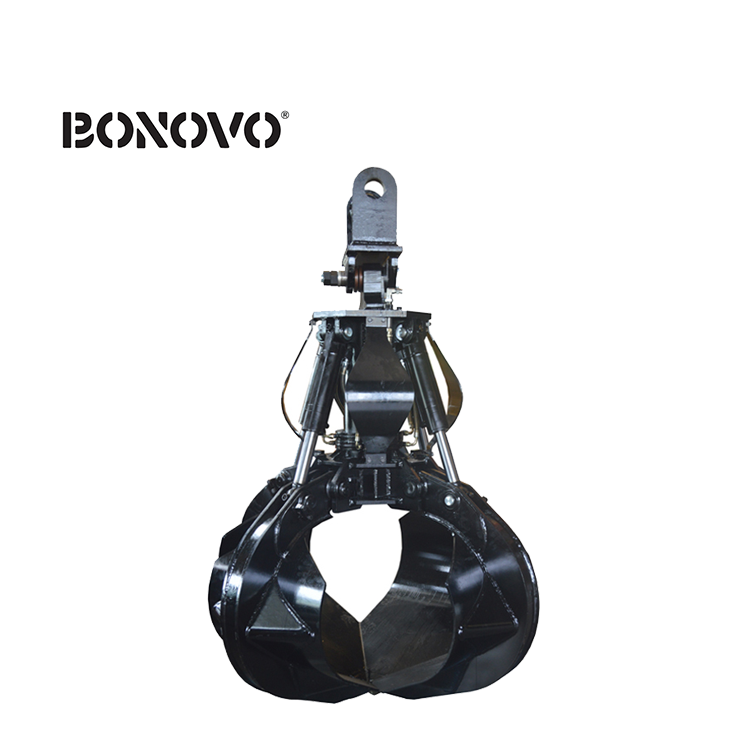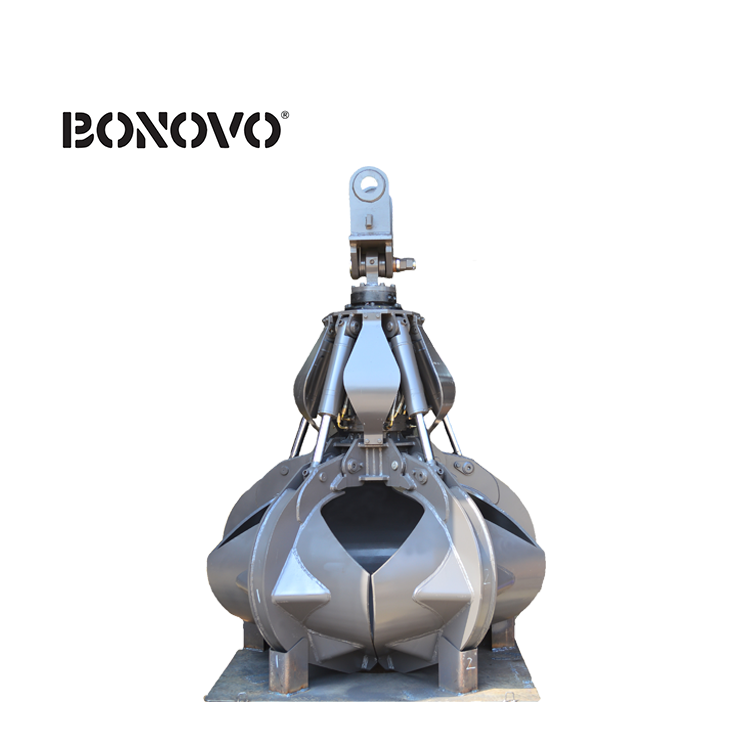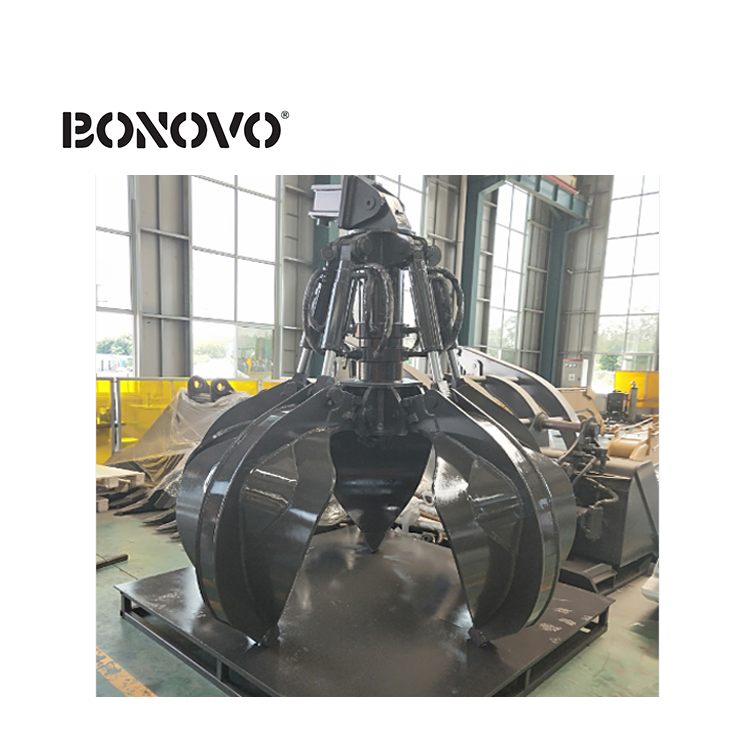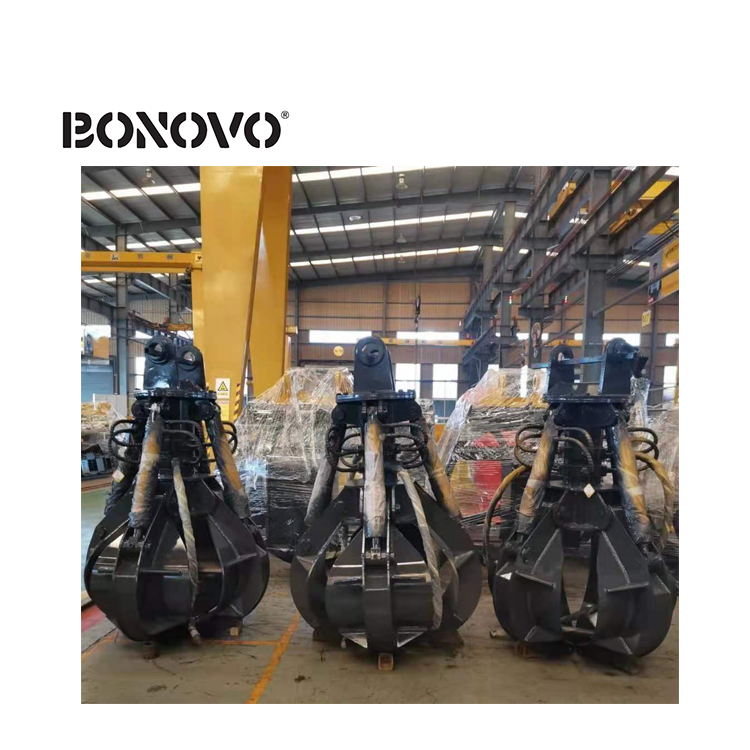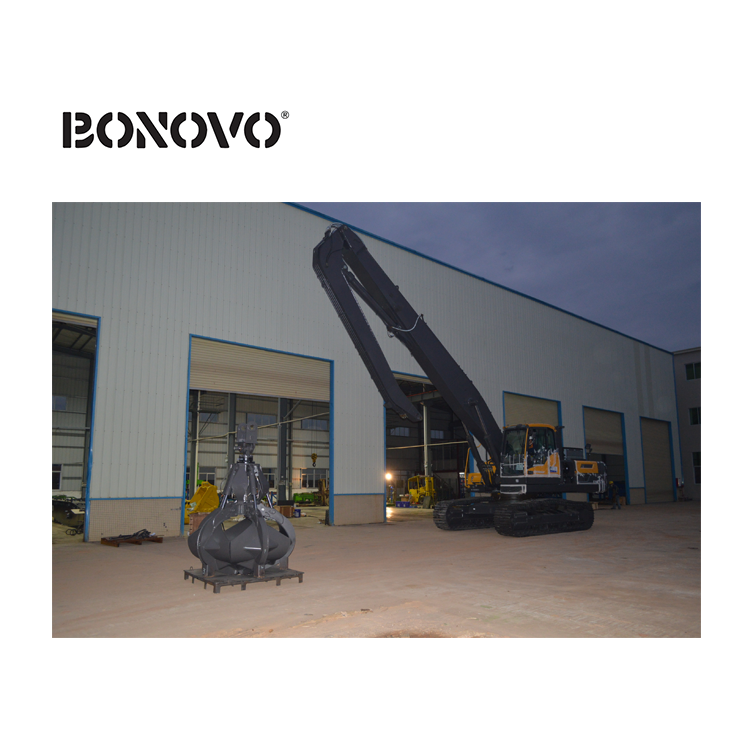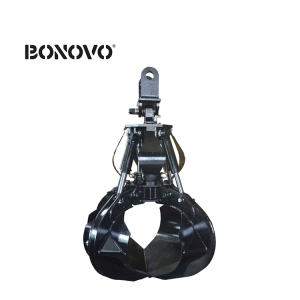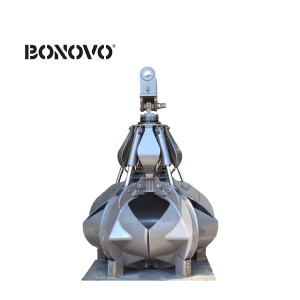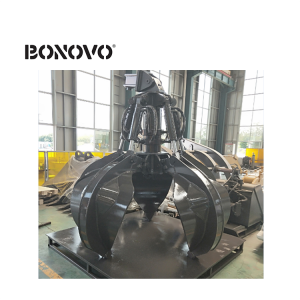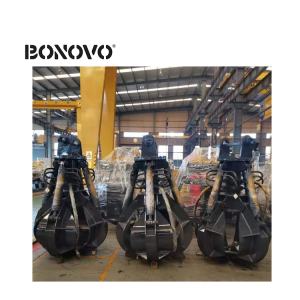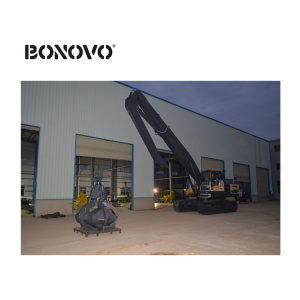 Bonovo Equipment Sales | High quality Hydraulic stone grapple for excavators - Bonovo
Suitable Excavator(ton):3-25 ton
Weight:90
Type:

Hydraulic Rotating Grapple
Application:

For waste metals disposal, stones, woods etc.
In order to achieve a more perfect fit, Bonovo can customize the size according to the needs of customers.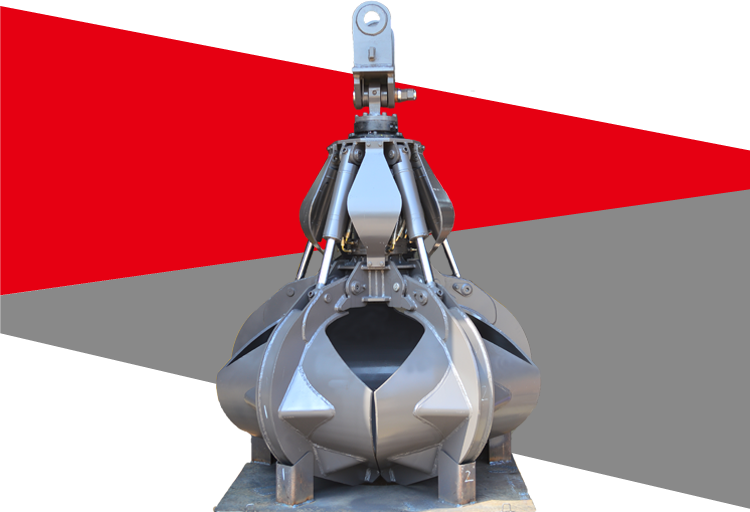 Stone grapples
BONOVO stone grapples are recognized as an industry leader in both quality and durability.
Our grapples suitable for most popular brand excavators Robust design, lifting capacity and efficiency put BONOVO Grapples on top of the pile in scrap handling and recycling.
The grapple's hydraulic tines penetrate deep into scrap piles and grab tight to move the maximum possible material in every pass.
This grapple provides superior productivity and efficiency for material handling operators.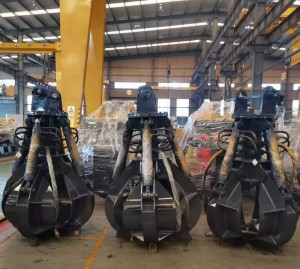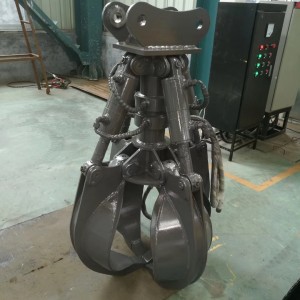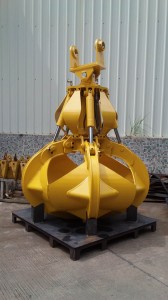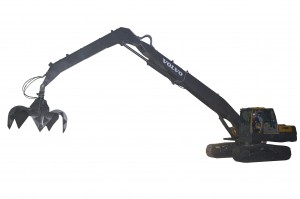 | | | | | | | | | |
| --- | --- | --- | --- | --- | --- | --- | --- | --- |
| | | | | | Operating Flux-cylinder (L/Min) | Operating Flux-motor (L/Min) | | |
| | | | | | | | | |
| | | | | | | | | |
| | | | | | | | | |
| | | | | | | | | |
| | | | | | | | | |