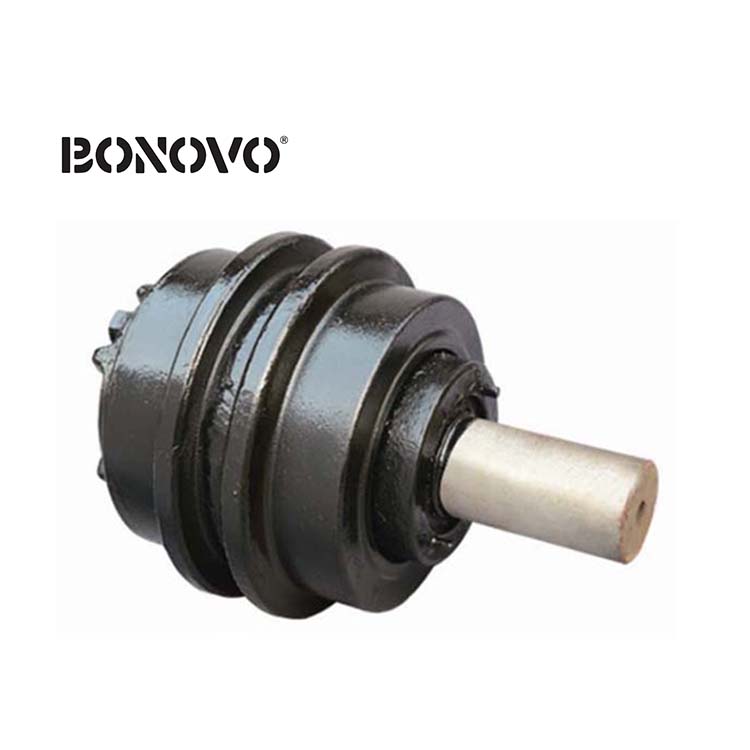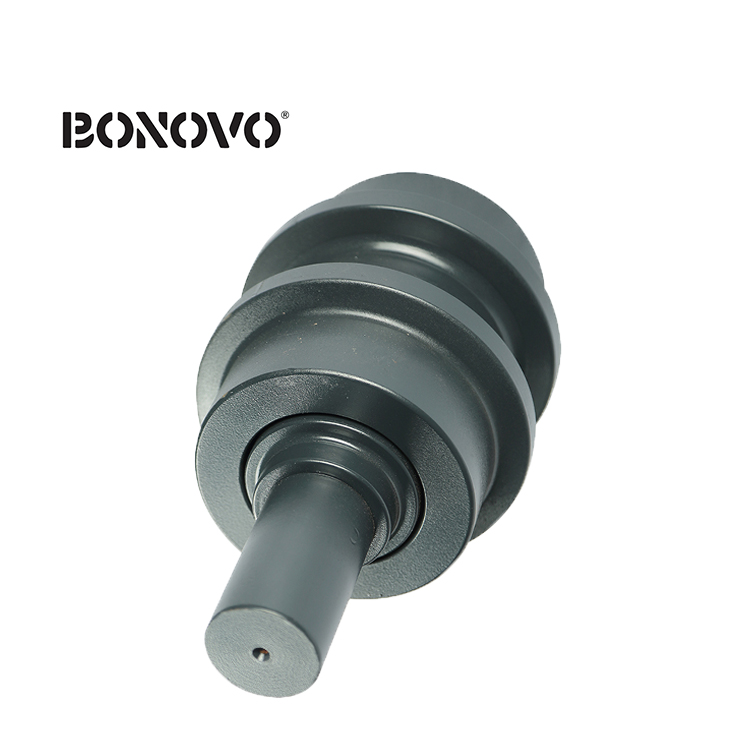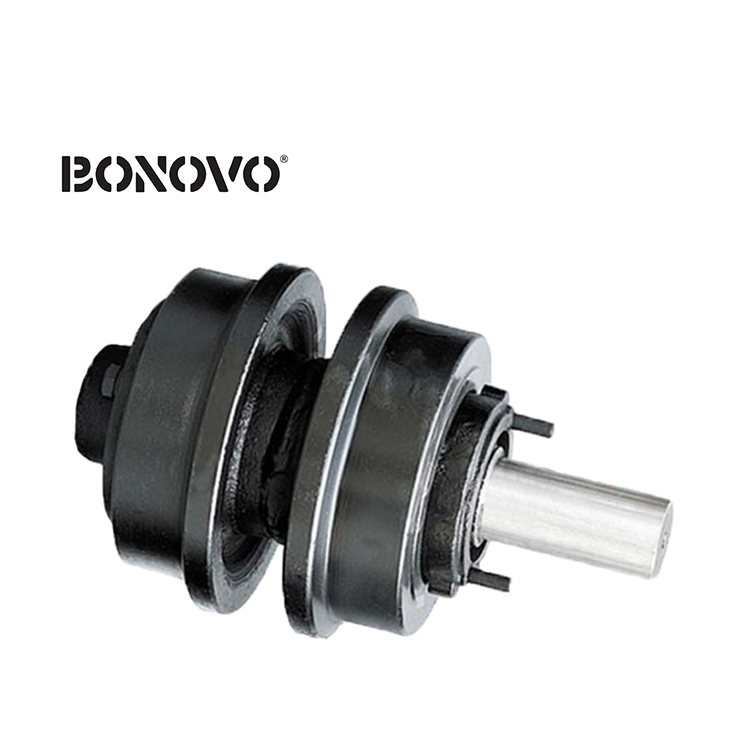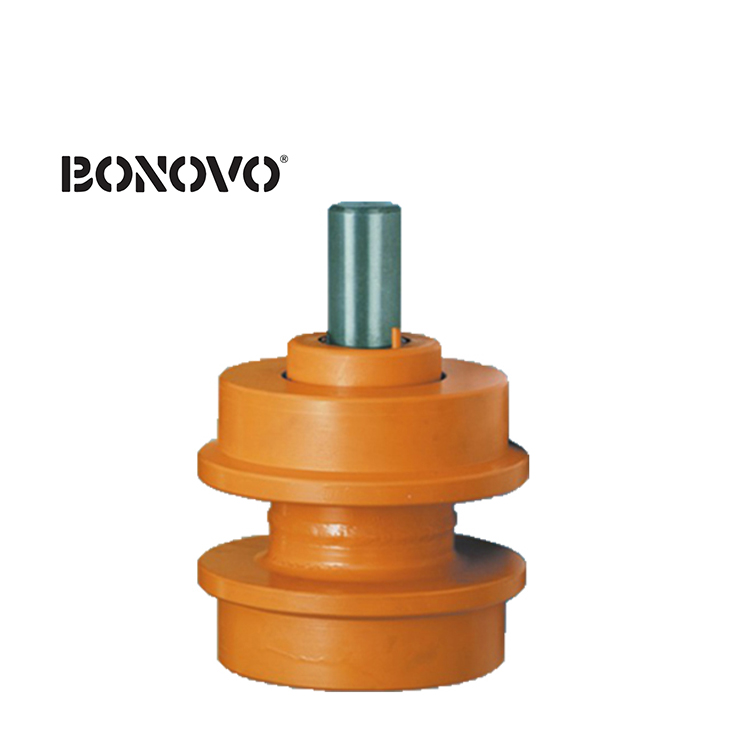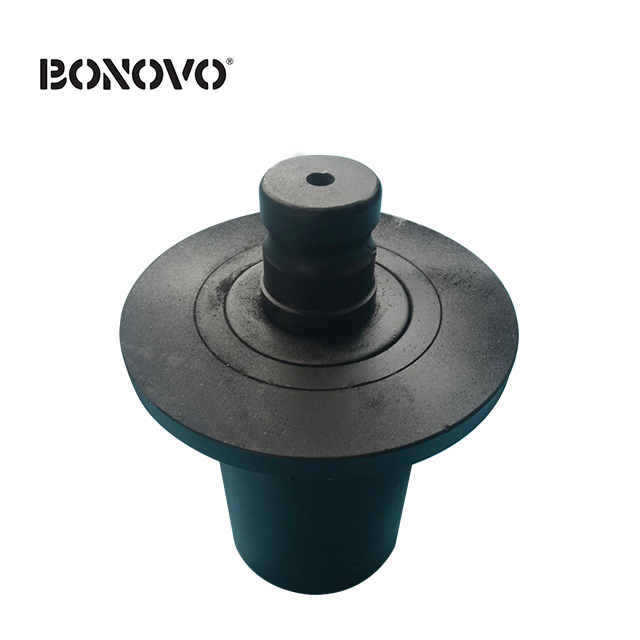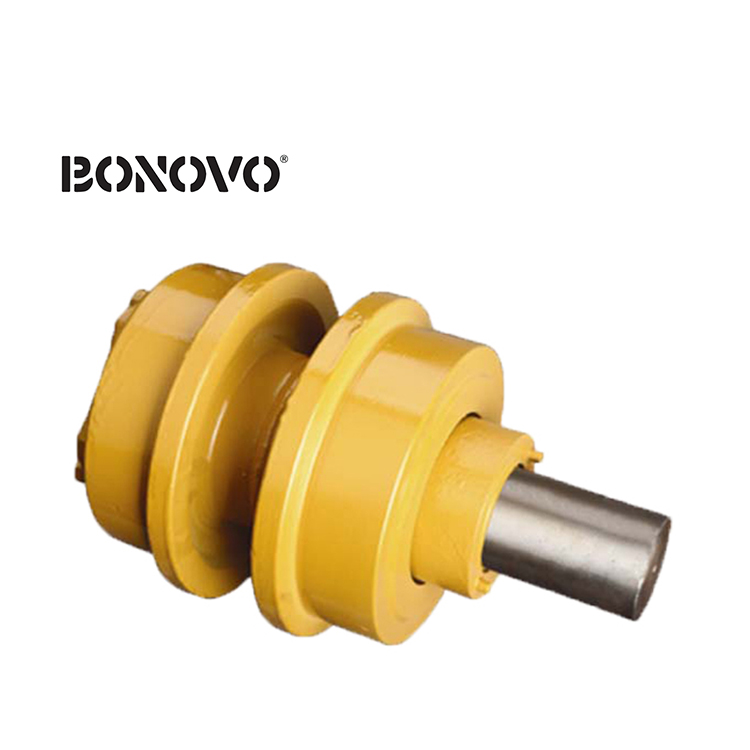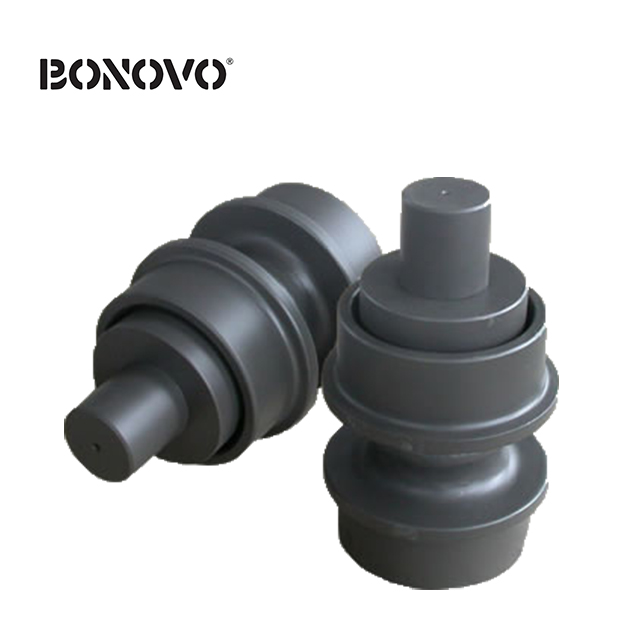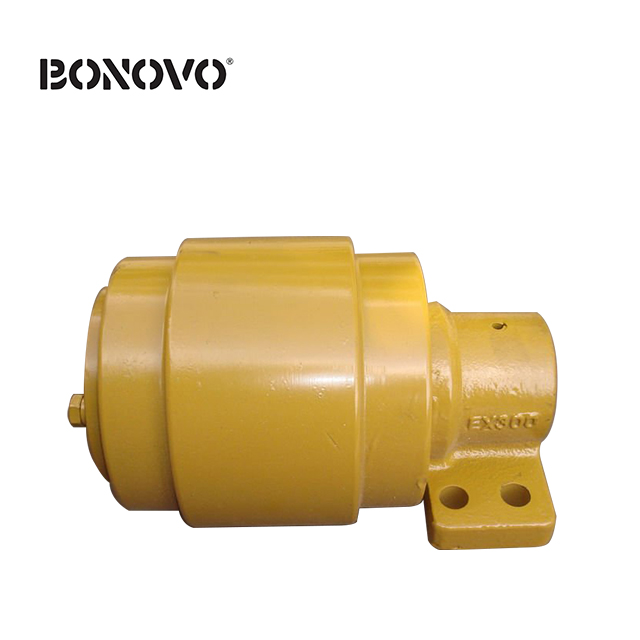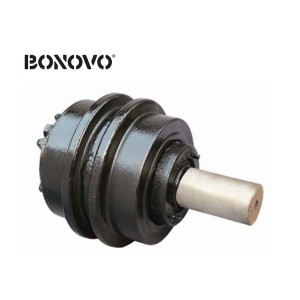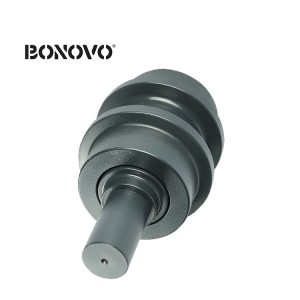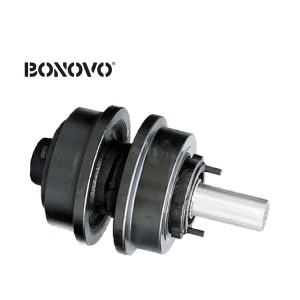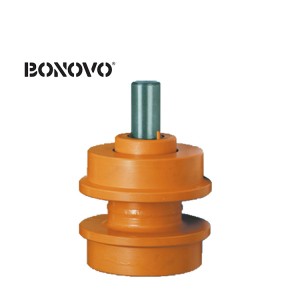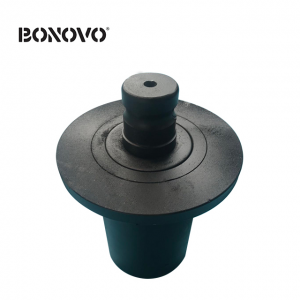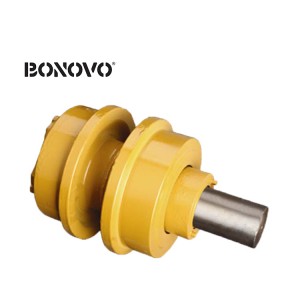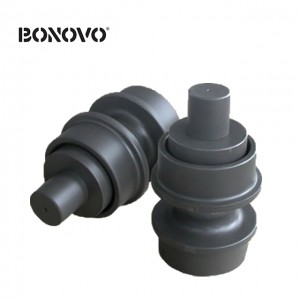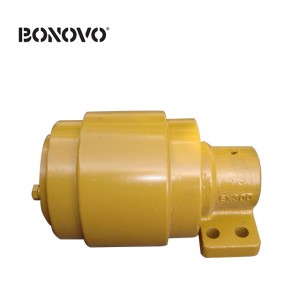 BONOVO Undercarriage Parts Excavator Carrier Roller / Bulldozer Top Roller / Upper Roller Assembly - Bonovo
The carrier roller, also called top roller or upper roller which is an important undercarriage part for crawlerexcavators or bulldozers.They are in a close contact with the ground walking, therefore the quality of carrierroller has great influence on the performance of the equipment.
Price: US $40~6000 / Piece
Min.Order Quantity: 1 Piece/Pieces
Supply Ability: 1000 Piece/Pieces per Month
Port: Qingdao,Shanghai,Lianyungang
Payment Terms: L/C,T/T,Western Union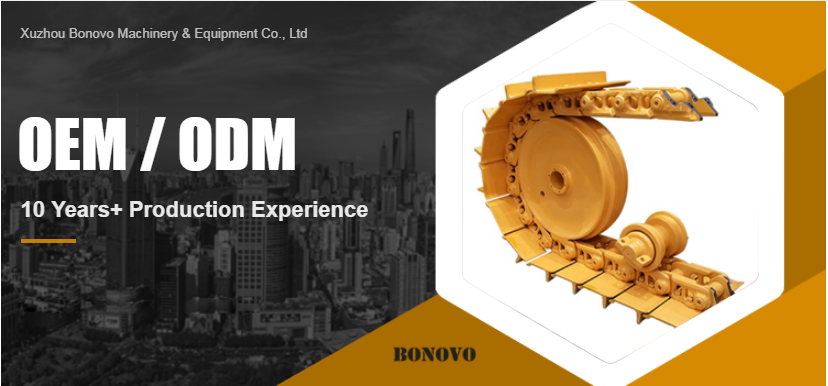 | | |
| --- | --- |
| Material | 5OMn/40Mn2 |
| Finish | Smooth |
| Colors | Black or yellow |
| Technique | Forging casting |
| Surface Hardness | HRC50-56,deepth:4mm-10mm |
1.Through quench-tempering processes to guarantee excellent mechanical properties,high strength and superior wear resistance to bending and breakage.
2.Surface hardness HBN460 for reduced wear and longer life, adding value to your products further to your business by maximizing durability of your products.
3.Precise design, carefully manufactured for proper fix easy grousering heavy loaded capacity up to 50tons without compromising proper functioning of the excavators reliable quality, high cost performance,quality services.Our products,your best choice.
Manufacturing/Structure Drawings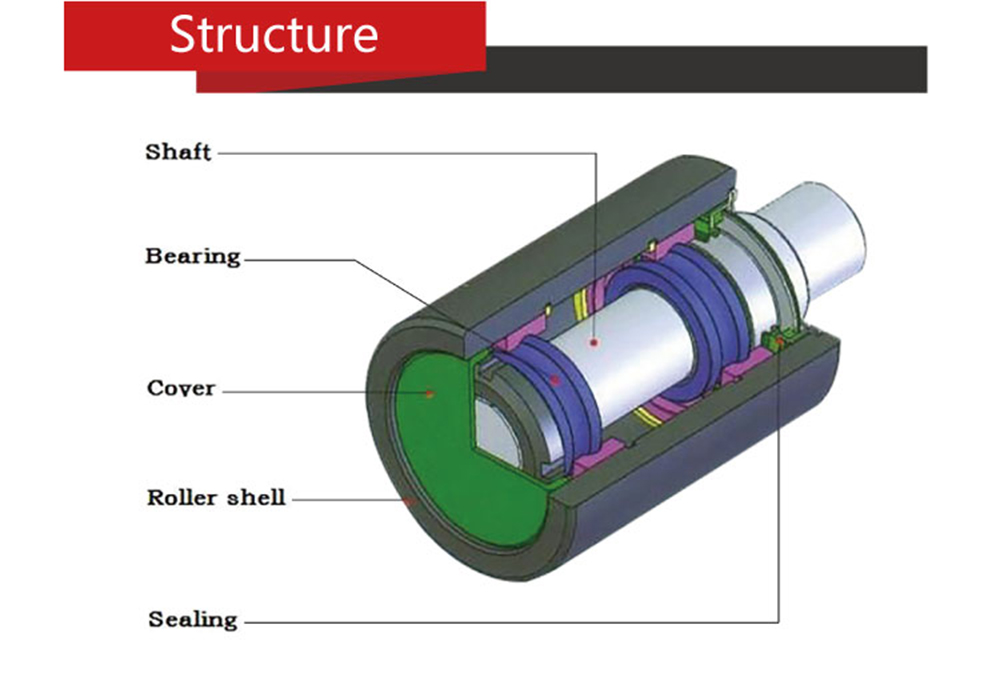 For komatsu

PC20-7

PC30

PC30-3

PC3O-5

PC30-6

PC40-7

PC45

PC45-2

PC55

PC120-6

PC130

PC130-7

PC200

PC200-1

PC200-3

PC2OO-5

PC200-6

PC200-7

PC200-8

PC210-6

PC22O-1

PC22O-3

PC22O-6

PC22O-7

PC22O-8

PC27O-7

PC202B

PC220LC-6

PC22OLC-8

PC240

PC300

PC300-3

PC300-5

PC300-6

PC300-7

PC300-7K

PC300LC-7

PC350-6/7

PC400

PC400-3

PC400-5

PC400-6

PC400lc-7

PC450-6

PC450-7

PC600

PC650

PC75O

PC800

PC11OO

PC1250

PC2000

 

 

D20

D31

D50

D60

D61

D61PX

D65A

D65P

D64P-12

D80

D85

D155

D275

D355

 

 

 

 

For HITACHI

EX40-1

EX40-2

EX55

EX60

EX6O-2

EX60-3

EX6O-5

EX70

EX75

EX100

EX110

EX120

EX120-1

EX120-2

EX120-3

EX12O-5

EX130-1

EX200-1

EX200-2

EX200-3

EX200-5

EX220-3

EX22O-5

EX270

EX300

EX300-1

EX300-2

EX300-3

EX300-5

EX300A

EX330

EX370

EX400-1

EX400-2

EX400-3

EX400-5

EX450

ZAX30

ZAX55

ZAX200

ZAX200-2

ZAX330

ZAX450-1

ZAX450-3

ZAX450-5

ZX110

ZX120

ZX200

ZX200

ZX200-1

ZX200-3

ZX200-5g

ZX200LC-3

ZX210

ZX210-3

ZX210-3

ZX210-5

ZX225

ZX240

ZX250

ZX270

ZX30

ZX330

ZX330

ZX350

ZX330C

ZX450

ZX50

 

 

 

 

ForCATERPILLER

E200B

E200-5

E320D

E215

E320DL

E324D

E324DL

E329DL

E300L 

E320S

E320

E320DL

E240

E120-1

E311

E312B

E320BL

E345

E324

EMO

E300B

E330C

E120

E70

E322C

E322B

E325

E325L

E330

E450

CAT225

CAT312B

CAT315

CAT320

CAT320C

CAT320BL

CAT330

CAT322

CAT245

CAT325

CAT320L

CAT973

 

 

 

D3

D3C

D4

D4D

D4H

D5M

D5H

D6

D6D

D6M

D6R

D6T

D7

D7H

D7R

D8

D8N

D8R

D9R

D9N

D9G

DIO

 

 

 

 

 

For Sumitomo

SH120

SH120-3

SH200

SH210-5

SH200

SH220-3

SH220-5/7

SH290-3

SH350-5/7 

SH220

SH280

SH290-7

SH260

SH300

SH300-3

SH300-5

SH350

SH60

SH430

 

For KOBELCO

SK120-6

SK120-5

SK210-8

SK210LC-8

SK220

SK220-1

SK220-3

SK220-5/6

SK200

SK200

SK200

SK200-3

SK200-6

SK200-8

SK200-5/6

SK60

SK290

SK100

SK230

SK250

SK250-8

SK260LC-8

SK300

SK300-2

SK300-4

SK310

SK320

SK330-8

SK330

SK350LC-8

SK235SR

SK450

SK480

SK30-6

 

 

For DAEWOO

DH200

DH220-3

DH220

DH220S

DH280-2

DH280-3

DH55

DH258

DH130

DH370

DH80

DH500

DH450

DH225

 

 

 

 

For HYUNDAI

R60-5

R60-7

R60-7

R80-7

R200

R200-3

R210

R210

R210-9

R210LC

R210LC-7

R225

R225-3

R225-7

R250

R250-7

R290

R290LC

R290LC-7

R320

R360

R954

 

 

 

 

 

For KATO

HD512

HD 1430

HD512III

HD820III

HD820R

HD1430III

HD700VII

HD1250VII

HD250SE

HD400SE

HD550SE

HD1880

 

 

 

 

 

 

For DOOSAN

DX225

DX225LCA

DX258

DX300

DX300LCA

DX420

DX430

 

 

For VOLVO

EC160C

EC160D

EC180B

EC180C

EC180D

EC210

EC210

EC210B

EC240B

EC290

EC290B

EC240

EC55

EC360

EC360B

EC380D

EC460

EC460B

EC460C

EC700

EC140

EC140B

EC160B