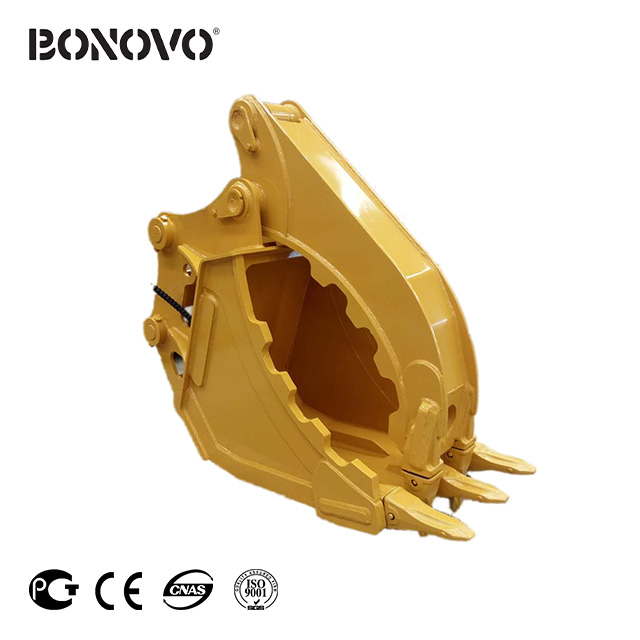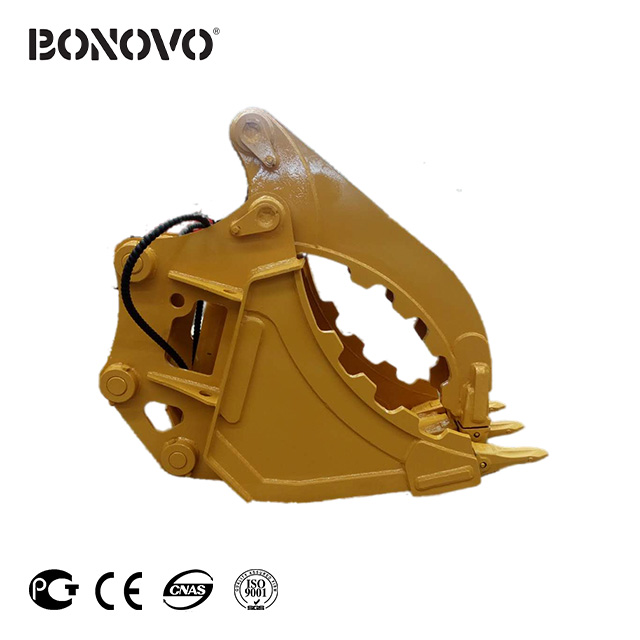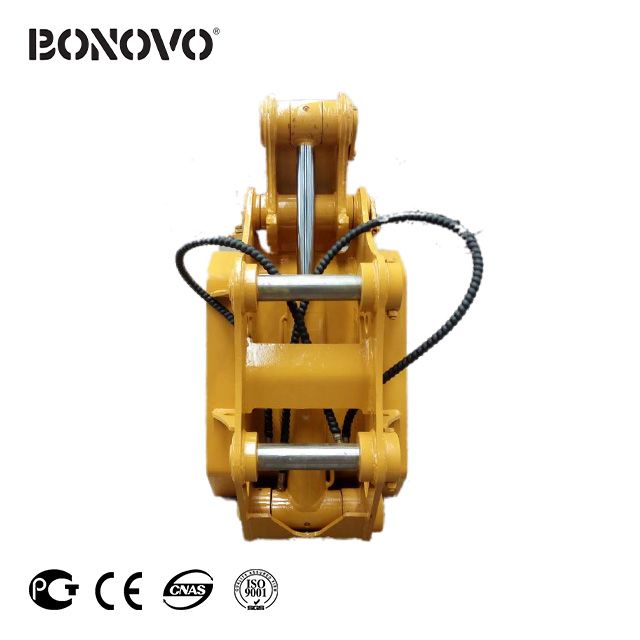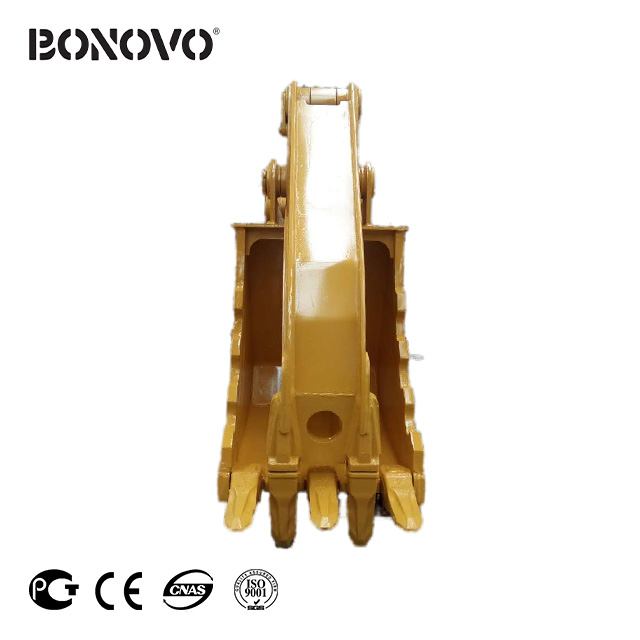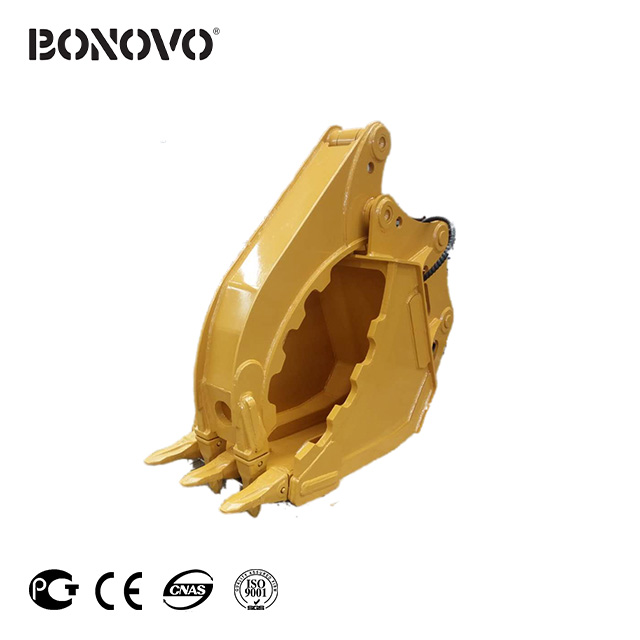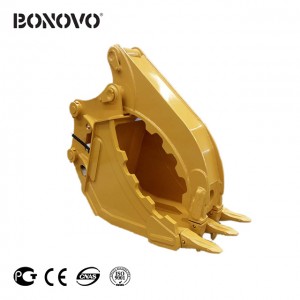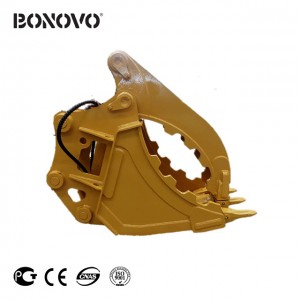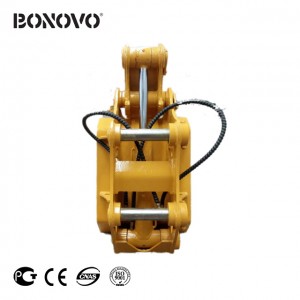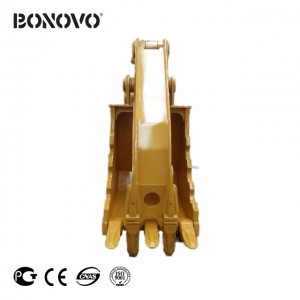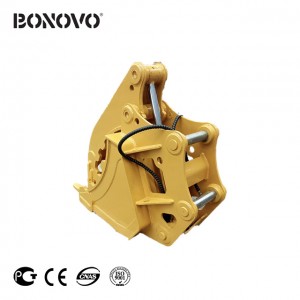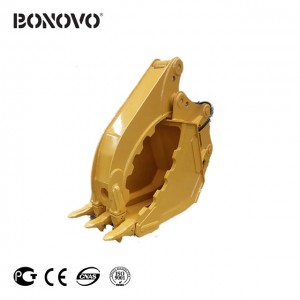 BONOVO good quality excavator grab bucket for attachments business - Bonovo
Excavator Range: 1-30T
Jaw Opening: 540-2420mm
Bucket Width: 228-800mm
In order to achieve a more perfect fit, Bonovo can customize the size according to the needs of customers.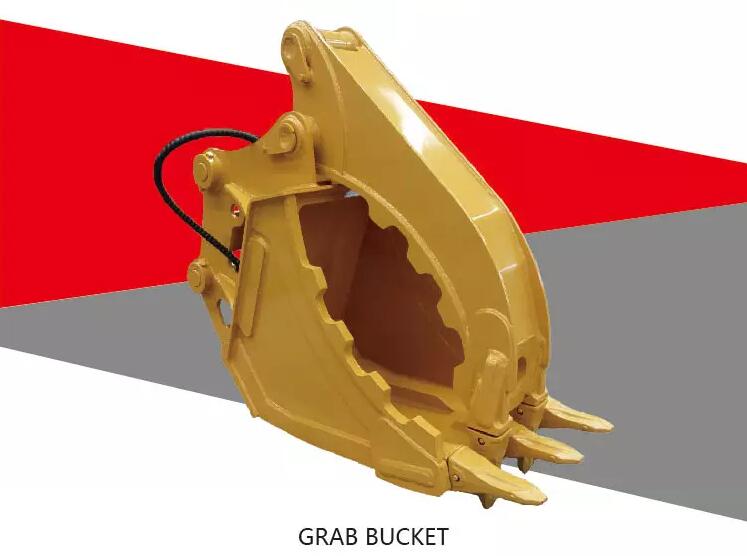 Grab Bucket
Bonovo Grab Bucket is a highly durable, heavily constructed bucket with a 'thumb' fitted for extra functionality. It is an extremely advanced concept, well ahead of any other products on the market, as it allows operator to pick up items and still move within the full crowding area of the excavator.
Features dual thumb cylinders on the bucket for greater gripping force that follows the bucket throughout the entire curl cycle. The thumb is mounted directly to the bucket giving you superior machine versatility by allowing you to drop the entire thumb and bucket assembly as one piece.
All Grab hydraulic components are purpose built by high-quality suppliers for use in high load applications. Reducing the risk of damage or failure.An excavator grapple and dig bucket all-in-one, Bonovo Grab Bucket is the perfect tool for land clearing and demolition jobsites.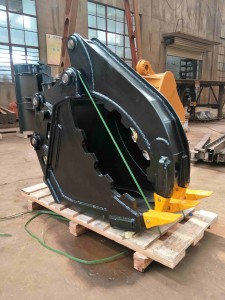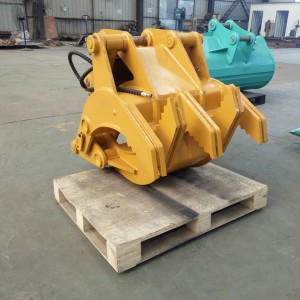 Commonly used tonnage parameters: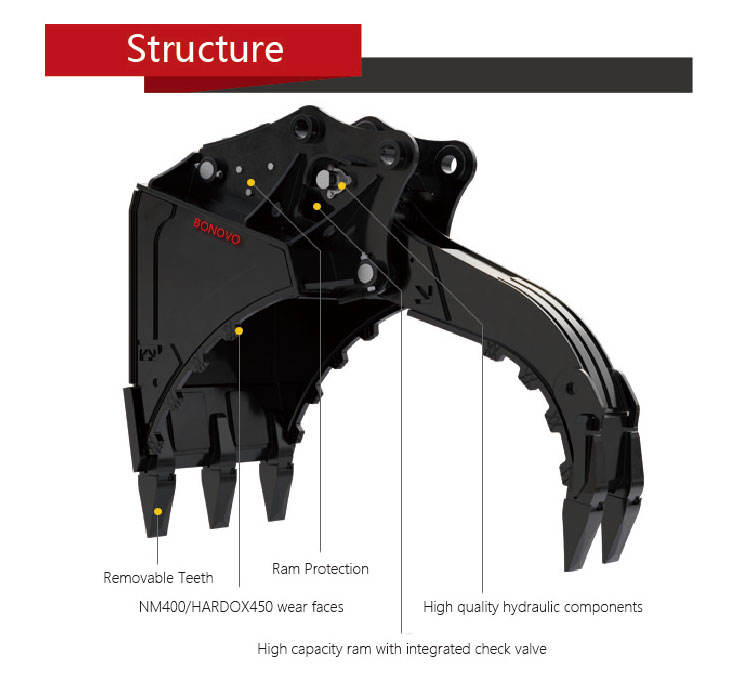 | | | | | | | | | |
| --- | --- | --- | --- | --- | --- | --- | --- | --- |
| Description | Unit | BGB10 | BGB30 | BGB60 | BGB80 | BGB120 | BGB200 | BGB300 |
| Weight | Kg | 92 | 145 | 260 | 380 | 690 | 1120 | 1850 |
| Width(A) | mm | 228 | 340 | 458 | 540 | 610 | 800 | 800 |
| Jaw opening(B) | mm | 540 | 720 | 1160 | 1315 | 1615 | 2000 | 2420 |
| Operating Pressure | Bar | 80-110 | 100-130 | 110-140 | 120-160 | 150-170 | 160-180 | 160-180 |
| Set Up Pressure | Kg/m² | 120 | 150 | 170 | 180 | 190 | 200 | 210 |
| Operating Flux | L/Min | 20-35 | 25-40 | 30-55 | 50-100 | 90-110 | 100-140 | 130-170 |
| Suitable excavator | Ton | 1-2 | 3-4 | 5-7 | 8-10 | 11-16 | 18-26 | 20-30 |