After winning a bid for a new job, your next step is to make sure you have all the right equipment. Once you've narrowed your search to a small excavator, the next step is to find the ideal bucket for the job. Selecting the best mini excavator bucket for your work site will ensure that your crew completes the job successfully and efficiently.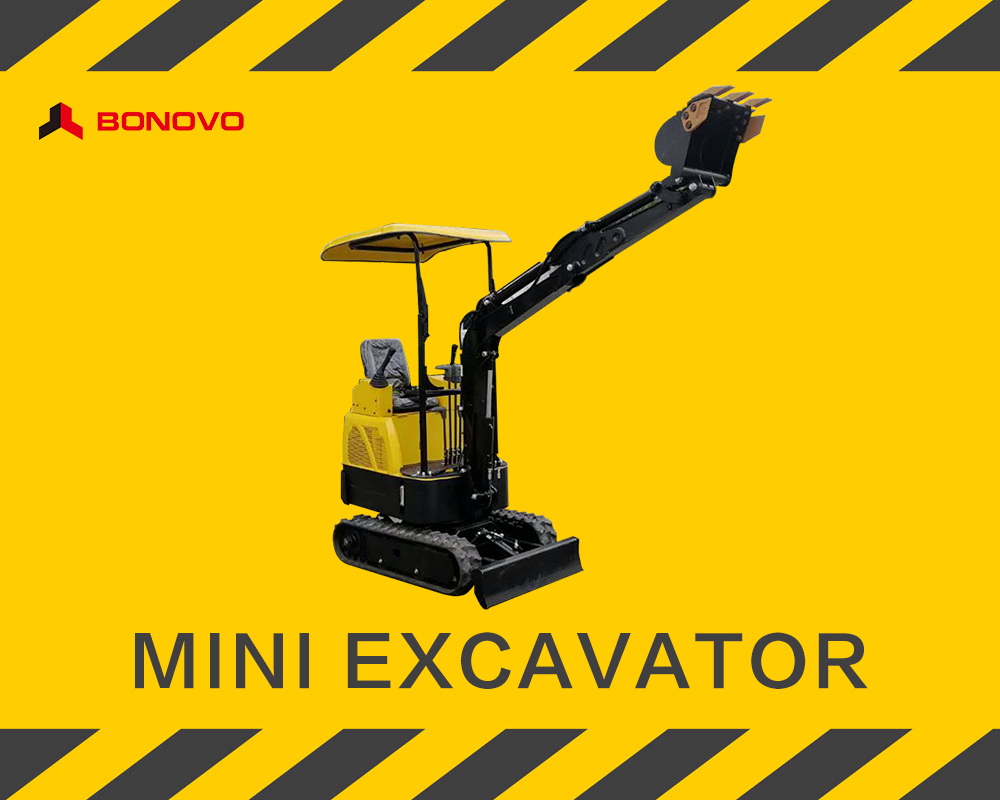 TIPS FOR CHOOSING A MINI EXCAVATOR BUCKET
When you start searching for small excavator buckets, you may ask some questions, such as are all small excavator buckets universal? While it may be tempting to use a bucket for all your needs, this can lead to a loss of efficiency as not all small excavator buckets are the same. Before selecting a bucket, consider the following questions:
1. WHAT MATERIAL ARE YOU MOVING?
When choosing a bucket for your small excavator, you must first consider the soil conditions of the operation site. If you work with a variety of soil conditions, such as clay, gravel, sand or shale, you may want to consider using a hard-wearing and durable heavy-duty bucket.
Heavy duty dippers are ideal for workplaces with abrasive materials or heavy excavations. Heavy duty bucket adopts wear-resistant material, which can prolong the normal operation time. Ensuring that your mini-excavator bucket is compatible with the material you need to move is an essential first step.
2. WHAT SIZE BUCKET DO YOU NEED?
Many people believe that the bigger your bucket, the more efficient you are. While larger buckets can hold more material, smaller buckets allow your excavator to circulate faster, especially when lifting heavy loads. To find the best bucket size for you, determine the capacity of your excavator. Then determine how much load you need to move each day and choose a bucket size that can handle those needs.
3. WHICH BUCKET FITS YOUR NEEDS?
The right storage scoop feature can help you do your job more efficiently. When looking for a bucket, look for features such as thicker plates and quality edges to extend the life of the bucket.
4. ARE YOU ADDING ACCESSORIES?
To enhance your excavator at your work site, you can customize your bucket using a variety of additional accessories. Adding accessories such as bucket teeth to the bucket or changing the edge configuration can improve the operation of excavators in many different soil types. You can also choose to add additional protective accessories to extend the service life of your bucket.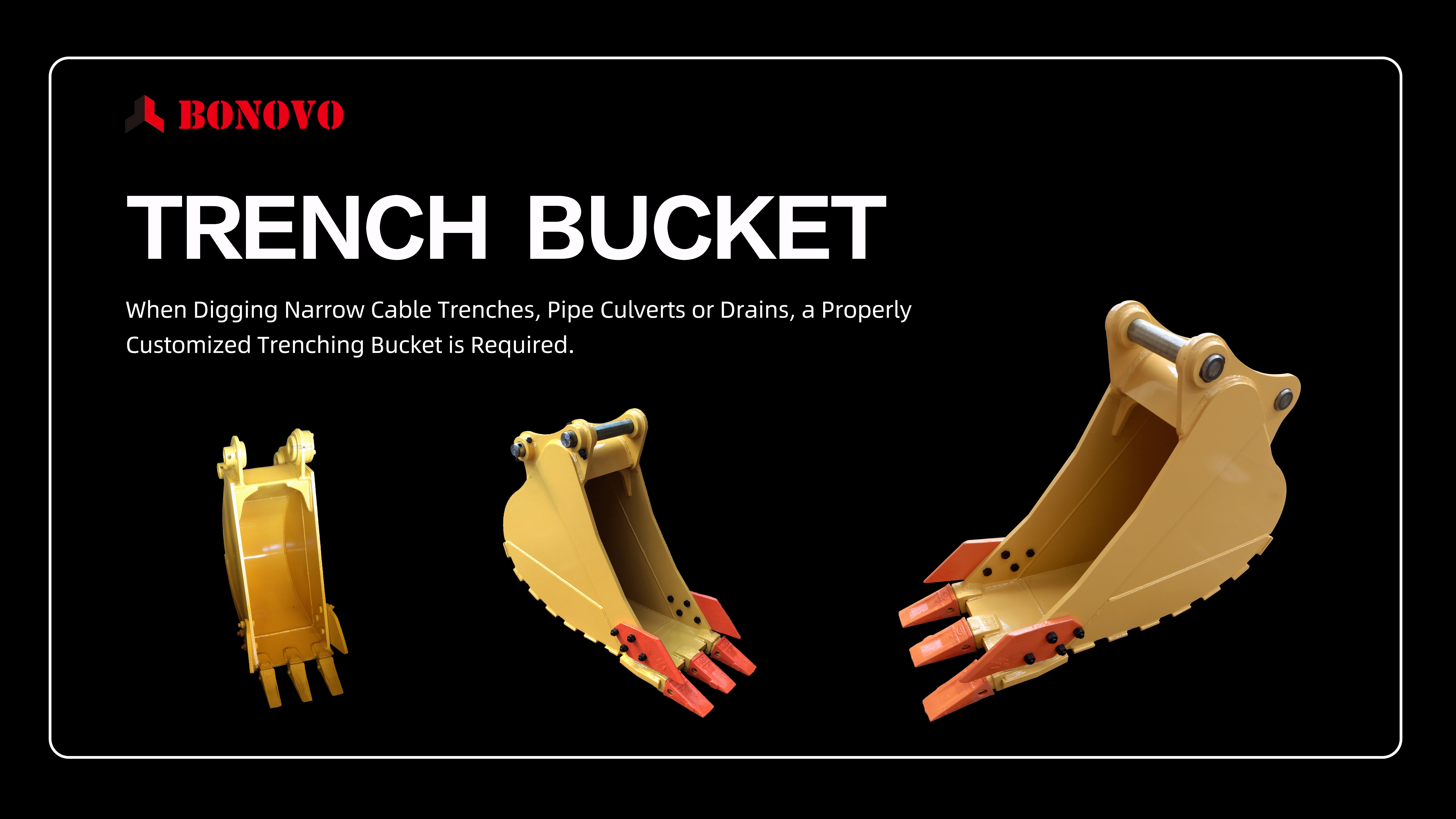 WHAT ARE THE DIFFERENT TYPES OF EXCAVATOR BUCKETS?
Once you have determined the conditions of the workplace and your requirements, it is a simple process to select your buckets from the many different types available. Different types of small excavator bucket are:
STANDARD BUCKETS
Standard or excavation buckets are a popular choice, with a variety of small excavator bucket sizes to choose from. These buckets are ideal for general excavations and have short, blunt bucket teeth for greater versatility. If you rent a digger without specifying what type of bucket you need, you will most likely receive a standard bucket. The barrel is ideal for the following materials:
dirt

sand

topsoil

Soil with small stones

The clay
HEAVY-DUTY BUCKETS
As the name suggests, heavy-duty buckets are ideal for more challenging jobs that require more powerful equipment to carry larger loads. You can also choose to add accessories, such as wear plates and strips, to extend the service life of the heavy bucket. Heavy duty buckets are ideal for moving materials such as:
Blasting in rock

The stone

shale
Heavy and super heavy buckets can handle heavier materials such as:
The limestone

sandstone

basalt
DITCHING OR GRADING BUCKETS
Grading bucket and ditching bucket are essentially the same kind of bucket. The main difference between calling it a ditching bucket and a grading bucket depends on the work you are performing. For example, you will use graded buckets to level and level the ground. Ditching buckets, on the other hand, are what you call graded buckets when you use them to dig ditches or drains. This type of bucket has a smooth leading edge, unlike the sharp teeth of standard buckets.
Graded buckets are ideal for leveling and leveling soil because they are wider without adding weight.Ditching bucket is better for ditch maintenance and construction because of its smooth leading edge. This bucket type is ideal for soil without roots or rocks.
TILTING BUCKETS
One of the most common uses of the tilting bucket is in leveling applications, as it is capable of tilting up to 45 degrees. These buckets also allow excavators to move or shape the land without frequently changing position. Some other applications for this bucket include:
trench

Clear the ground or snow

finishing

Dig in hard-to-reach areas
CEMETERY BUCKETS
The main use of cemetery barrels is for digging graves, flat bottom ditches, pools and basements. These buckets have a lower capacity than standard buckets and allow the operator to dig holes with straight walls and flat bottoms. Because these buckets are wide and not so deep, they are not ideal for general construction work.
ROCK AND CORAL ROCK BUCKETS
Rock and coralline dipper are ideal for excavating highly abrasive materials such as rock. These buckets are a radical alternative to quickly excavate frozen ground or layered rock. Rock and coral bucket are heavier than other bucket options and have more teeth and wear pads at the bottom to increase digging force.
RENTING OR BUYING A BUCKET?
It's a good idea to rent a excavator bucket instead of buying a new one for your specific needs. If you plan to use the bucket for multiple jobs, you may want to consider purchasing an excavator bucket to save money. No matter which option you pursue, here are some factors to consider before making any financial decisions:
Before making any purchase decisions, your bucket must fit your mini excavator. A heavy bucket can reduce efficiency or damage your machine. Before connecting the bucket to the machine, check the size and weight of the bucket for your excavator to see if it fits. You can also choose to open and close your bucket or dig with your bucket to make sure everything is working properly.
NEED HELP WITH A BUCKET ATTACHMENT? BONOVO CHINA  CAN HELP

Learn more about our bucket accessories for small excavators. Please contact us to talk to one of our knowledgeable representatives or order online now!
---
Post time: Sep-23-2022