Bonovo attachment with rock crushing replacement function new designed Ripper
Product Detail
SERVICE
FAQ
Product Tags
In order to achieve a more perfect fit, Bonovo can customize the size according to the needs of customers.
Bonovo's rock ripper is specifically engineered to pre-rip frozen ground, pavement, or other tough soil that exceeds a bucket's recommended duty. This highly versatile attachment can also be used to remove stumps, roots, or re-bar. The Ripper's single point tooth style is ideal for penetration of various tough environments.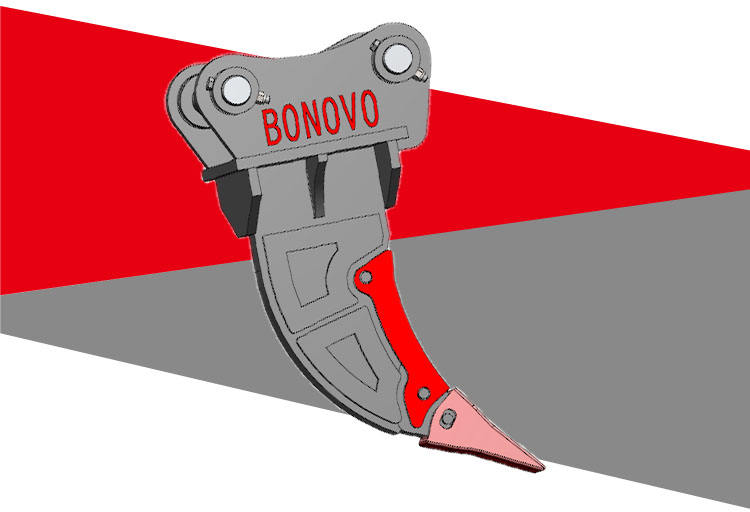 Rock Ripper
Bonovo Rock Ripper can loose weathered rock, tundra, hard soil, soft rock and cracked rock layer.  it makes digging in hard soil easier and more productive. The Rock Ripper is a perfect attachment to cut through hard rock in your work environment. 
Bonovo Rock ripper with a streamline design can break through and rake the toughest surfaces with ease allowing for efficient ripping under a variety of conditions. The design will ensure your shank rips the material rather than ploughing it. Ripper shape can promote efficient ripping which means you could make ripping more easily and deeply without putting too much of a load on the machine. 
The rock rippers can cut through rock ledge, permafrost, or anything you throw at it.
Many Applications:
•Rock ledge  •Permafrost  •Rocky soil  •Stump removal  •More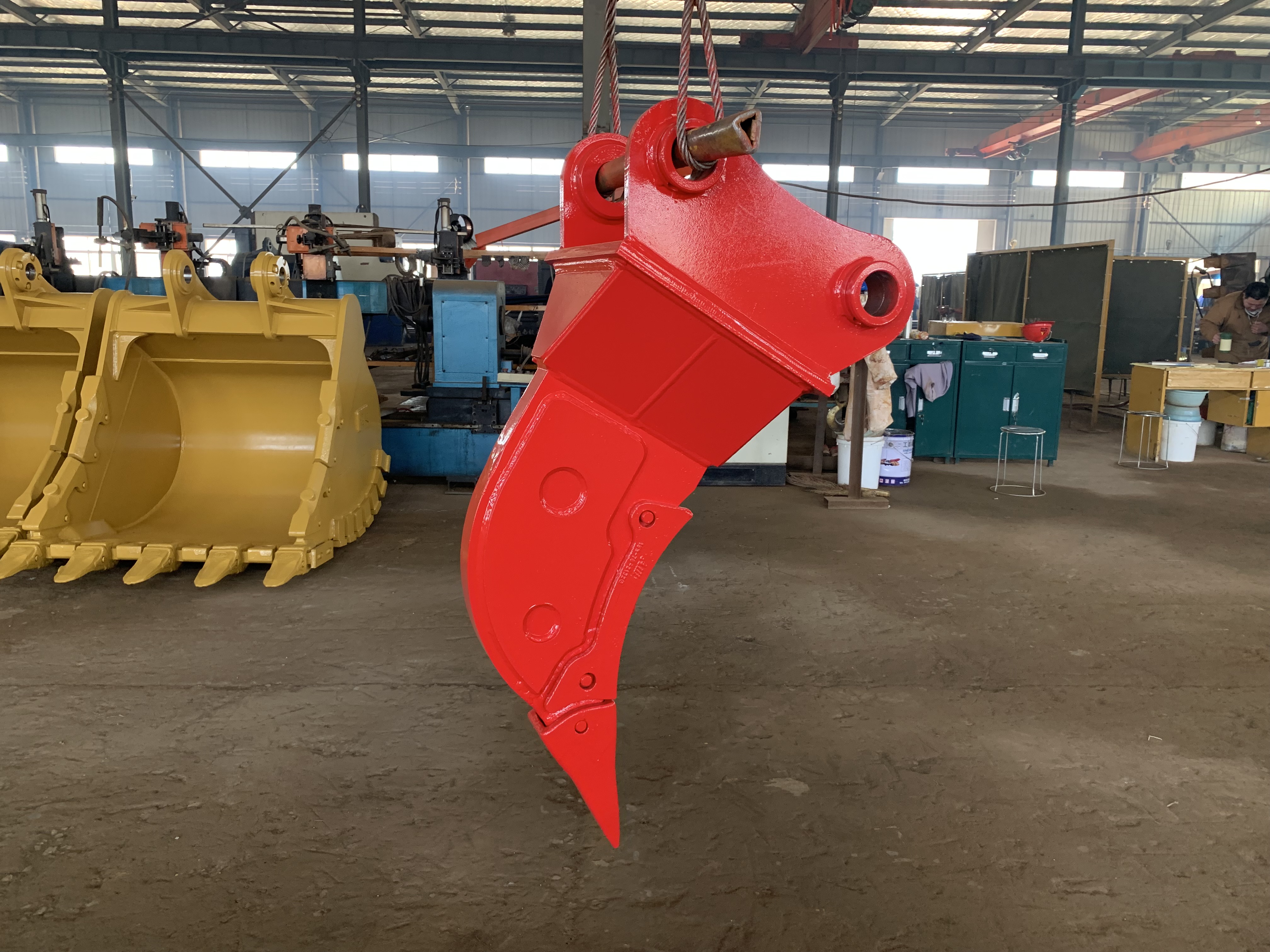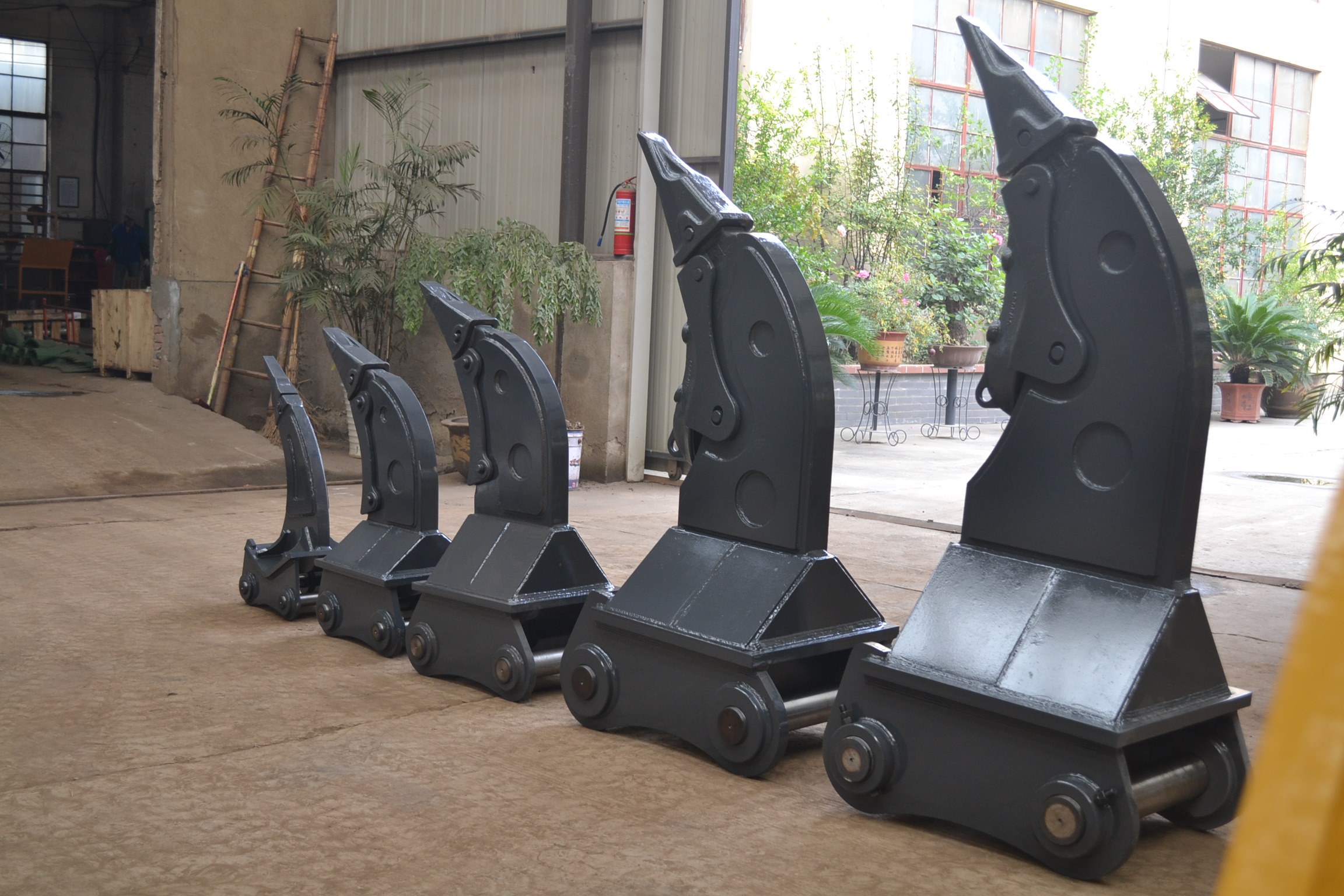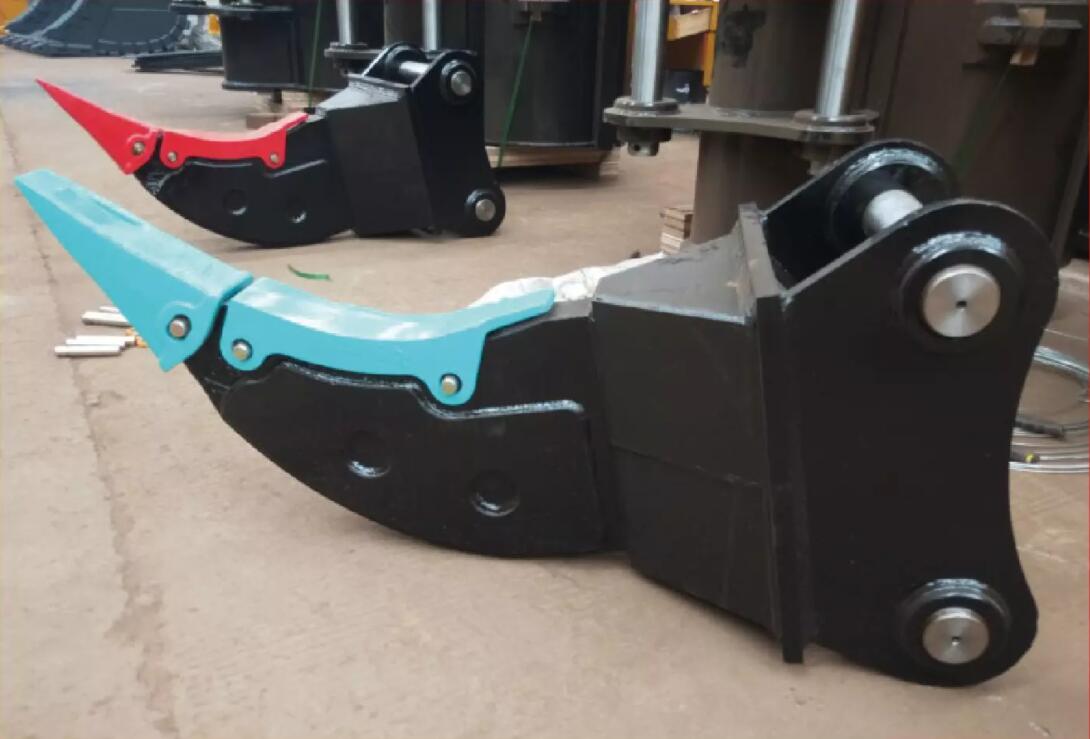 Commonly used tonnage parameters:
MODEL

TONNES

THICKNESS

DIGGING DEPTH

WEIGHT

BST-0100

1T

40MM

443mm

41KG

BST-0300

3T

50MM

586mm

65KG

BST-0500

5T

50MM

748mm

118KG

BST-1200

12T

70MM

1122mm

341KG

BST-2000

20T

80MM

1170mm

448KG

BST-3000

30T

90MM

1546mm

932KG

BST-4000

40T

90MM

1743MM

1139KG
---
---
Q:Are you a manufacturer?
A:Yes! We are the manufacturer established in 2006. We do OEM manufacture service of all excavator attachments and undercarriage parts for famous brand like CAT, Komatsu and their dealers all over the world, such as Excavator/Loader Buckets, Extend Boom & Arm, Quick Couplers, Rippers, Amphibious Pontoons, etc.Bonovo Undercarriage Parts offered a wide range of undercarriage wear parts for excavators and dozers. Such as track roller,carrier roller,idler,sprocket,track link,track shoe,etc.

Q:Why choose BONOVO over any other companies?
A:We manufacture our products locally. Our customer service is exceptional and personalized for every customer. Every BONOVO product is armored and durable with a 12-month structural warranty. We use high quality materials sourced from the very best in China. Our design team works closely with customers for any custom orders.

Q:Which payment terms can we accept?
A:Normally we can work on T/T or L/C terms, sometimes DP term.
1). on T/T term, 30% advance payment is required and 70% balance shall be settled before shipment.
2). On L/C term, a 100% irrevocable L/C without "soft clauses" can be accepted. Please contact directly with our customer representatives for specific payment term.

Q:What logistics way for product delivery?
A:1).90% in shipment by sea, to all main continents such as South America, Middle East, Africa, Oceania and Europe, etc.
2). For neighborhood countries of China, including Russia, Mongolia, Uzbekistan etc., we can ship by road or railway.
3). For light parts in urgent need, we can deliver in international courier service, including DHL, TNT, UPS or FedEx.

Q:What are your warranty terms?
A:We provide a 12-month or 2000 working hours structural warranty on all our products, except failure caused by improper installation, operation or maintenance, accident, damage, misuse or non Bonovo modification and normal wear.

Q:What is your lead time?
A:We aim to provide customers with a fast lead time. We understand emergencies happen and priority production should be preferred in a faster turnaround. A stock order lead time is 3-5 working days, while custom orders within 1-2 weeks. Contact BONOVO products so we can provide an accurate lead time basing on situations.
Write your message here and send it to us