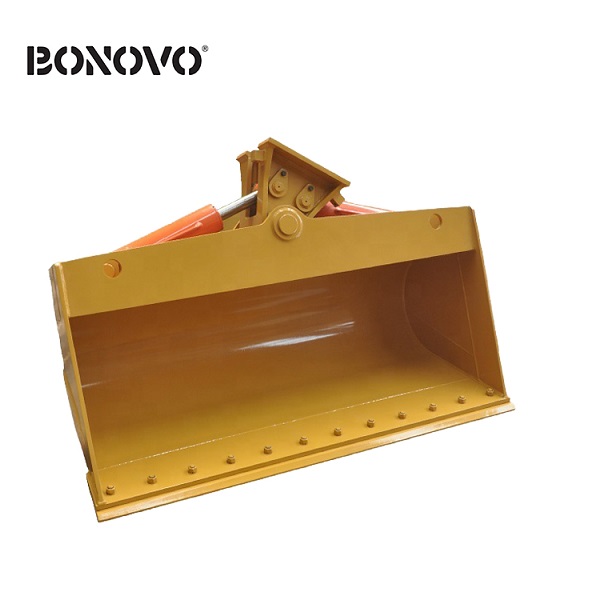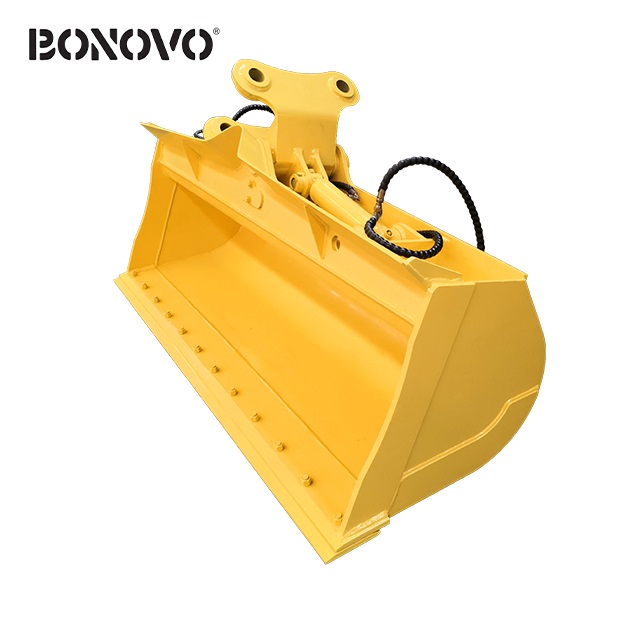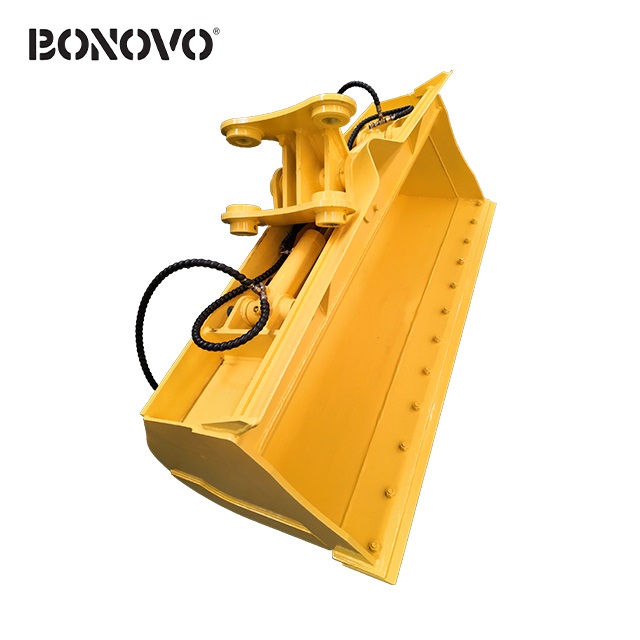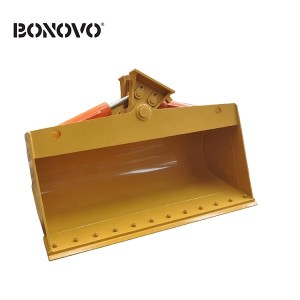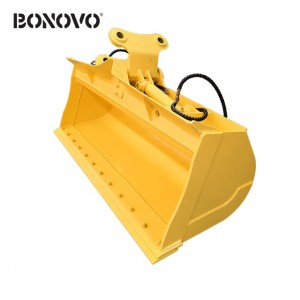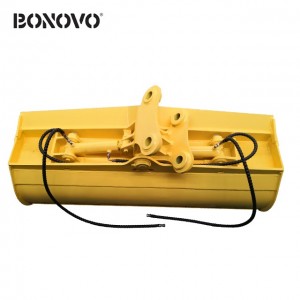 Bonovo China | Perfect fit any size for excavaor Tilt ditch bucket - Bonovo
Excavator tonnage:2-40ton
Tilting Angle:90° tilt (45° in either direction)
Width:Customizable
Working condition:Drainage, groundworks and general landscaping,etc.
In order to achieve a more perfect fit, Bonovo can customize the size according to the needs of customers.
Bonovo Tilt Ditch Bucket controlled to swing by cylinder and the biggest angle is up to 45 degree. It's designed to working standard ditching,grading and light material loading without excavator moving,which can reduces the wearing of machine and fuel consumption.
Bonovo tilt bucket can increase productivity because they provide up to 45 degrees slope left or right. When sloping, trenching, grading, or ditch cleaning, control is fast and positive so you get the right slope on the first cut. The tilt bucket is available in a wide variety of widths and sizes to suit any application and they are designed to match the performance capabilities of excavator. Bolt-on edges are supplied with it.
Features:
•Available as full hydraulic operation.

•Equipped with bolt-on edges.

•Width and sizes can be customized to suit any work condition.

•

Control is fast and positive so you get the right slope on the first cut.

•Designed to match the performance capabilities of excavator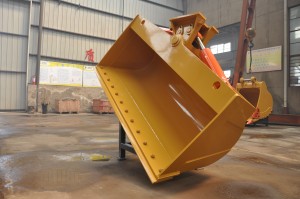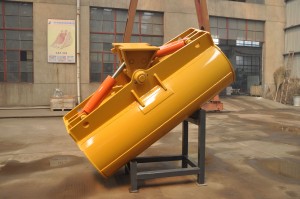 Commonly used tonnage parameters:
TYPE

MATERIAL

G.E.T

APPLICATION

Cleaning Bucket

Q345B & NM400

\

Applied to cleaning work in channels and ditches.

Skeleton Bucket

Q345B & NM400

Adapter,Teeth,Side cutter/




protector

Applied in integrating sieving and excavation




of relatively loose materials.

Tilt Ditch Bucket

Q345B & NM400

\

Applied to cleaning work in channels and ditches.

Rotary Screening




Bucket

Q345 & Hardox450

Adapter,Teeth,Side cutter

Applied in integrating sieving and excavation




of relatively loose materials.

NOTES: OEM or Customizable Manufacturing is Available