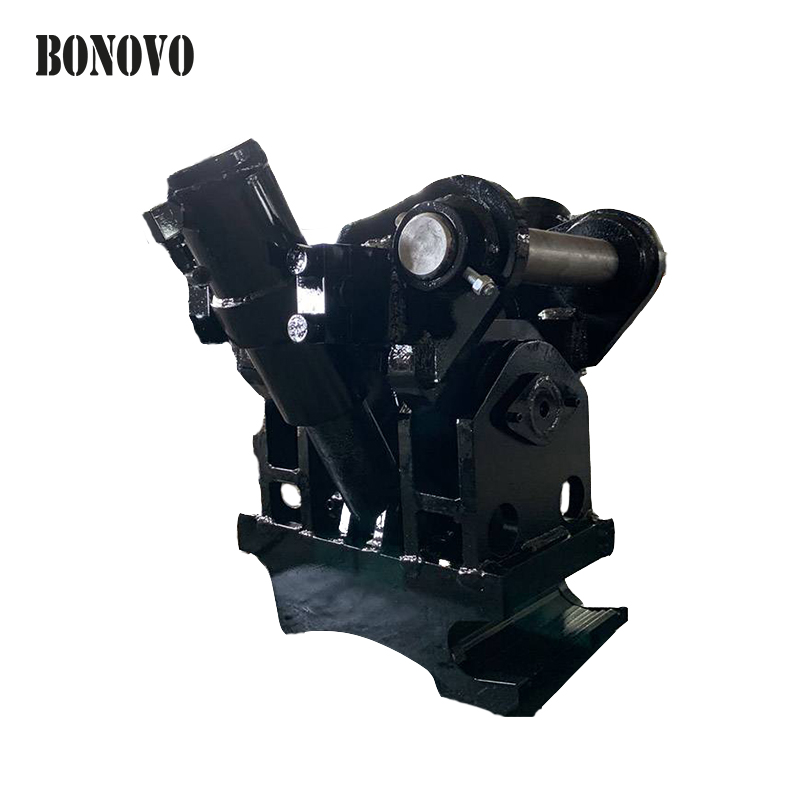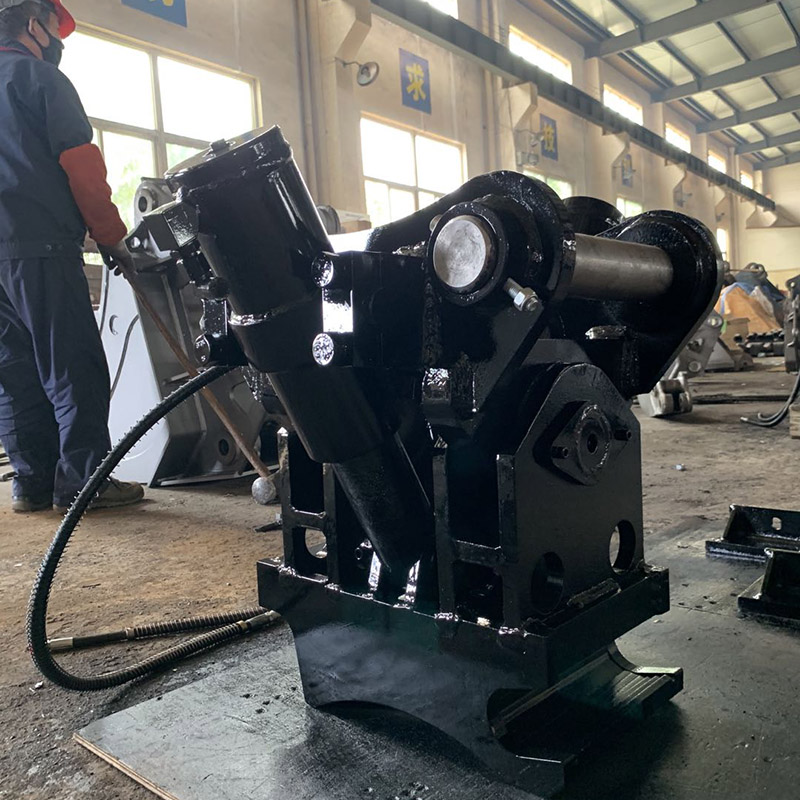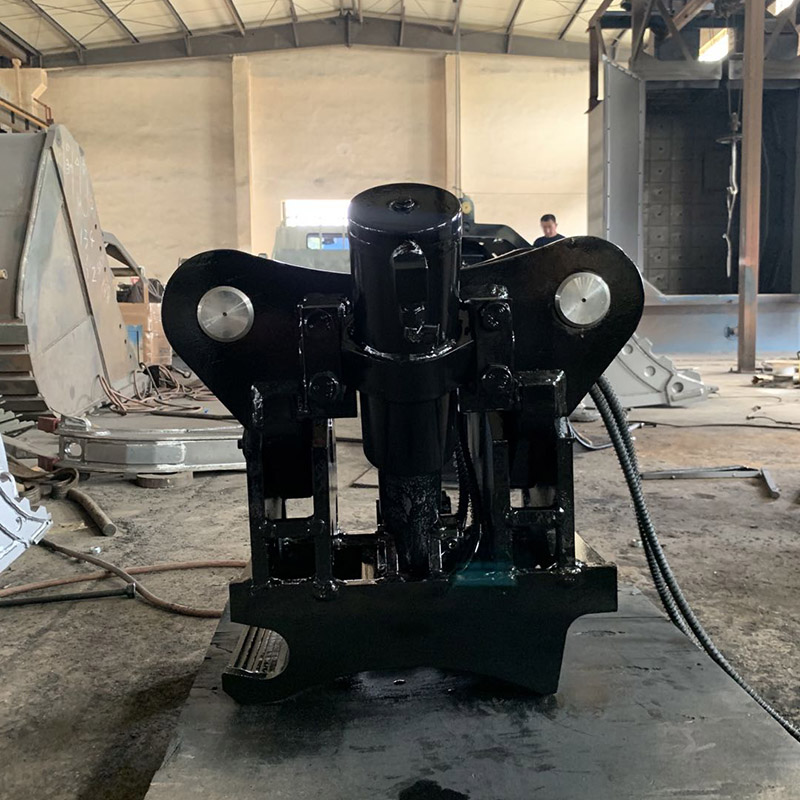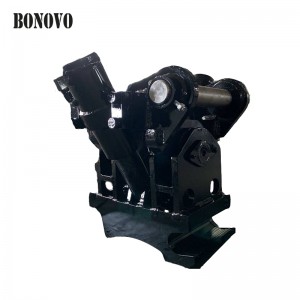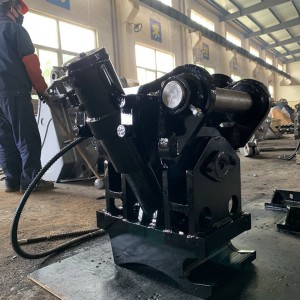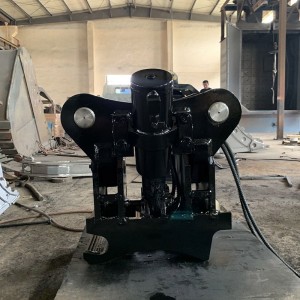 Perfect fit tilt quick coupler from BONOVO for all excavator types - Bonovo
Carrier size 1 tonne to 50 tonne excavators
Easy to use on any machine and attachment.
Strong and durable construction to withstand robust working conditions.
All models come with an installation kit that includes hoses, fittings and hardware necessary to install it correctly to your equipment.
In order to achieve a more perfect fit, Bonovo can customize the size according to the needs of customers.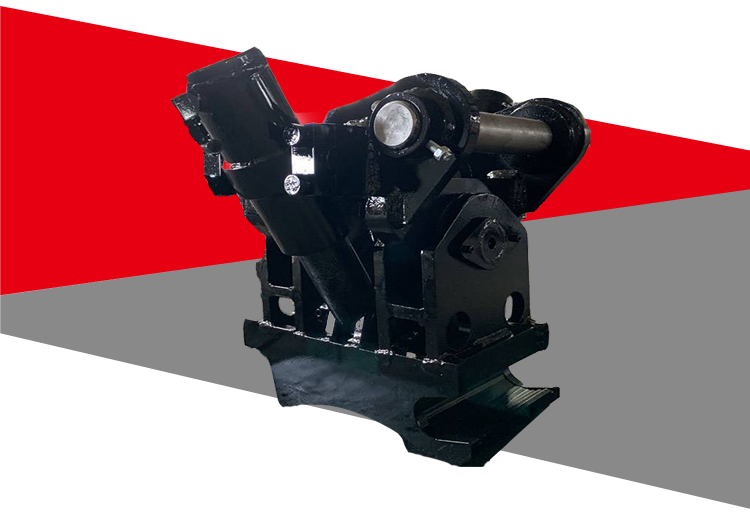 Bonovo Tilting Coupler with all the advantages of the Multi-Lock quick coupler, giving you increased flexibility and asset utilization.
Total tilting angle of 180 degrees allows efficient shaping of gradients and cambers without needing to re-position the excavator.
High quality hydraulic actuator gives solid angular stability.
High quality hydraulic kit design for smooth operation and control.
Compatible with all major brands of machines and attachments.
Ranger style coupler for fast and simple attachment interchange.
Coupler automatic locking system is constantly visible from the cab for increased safety and reassurance.
Available to suit machines from 3 to 24 tonnes.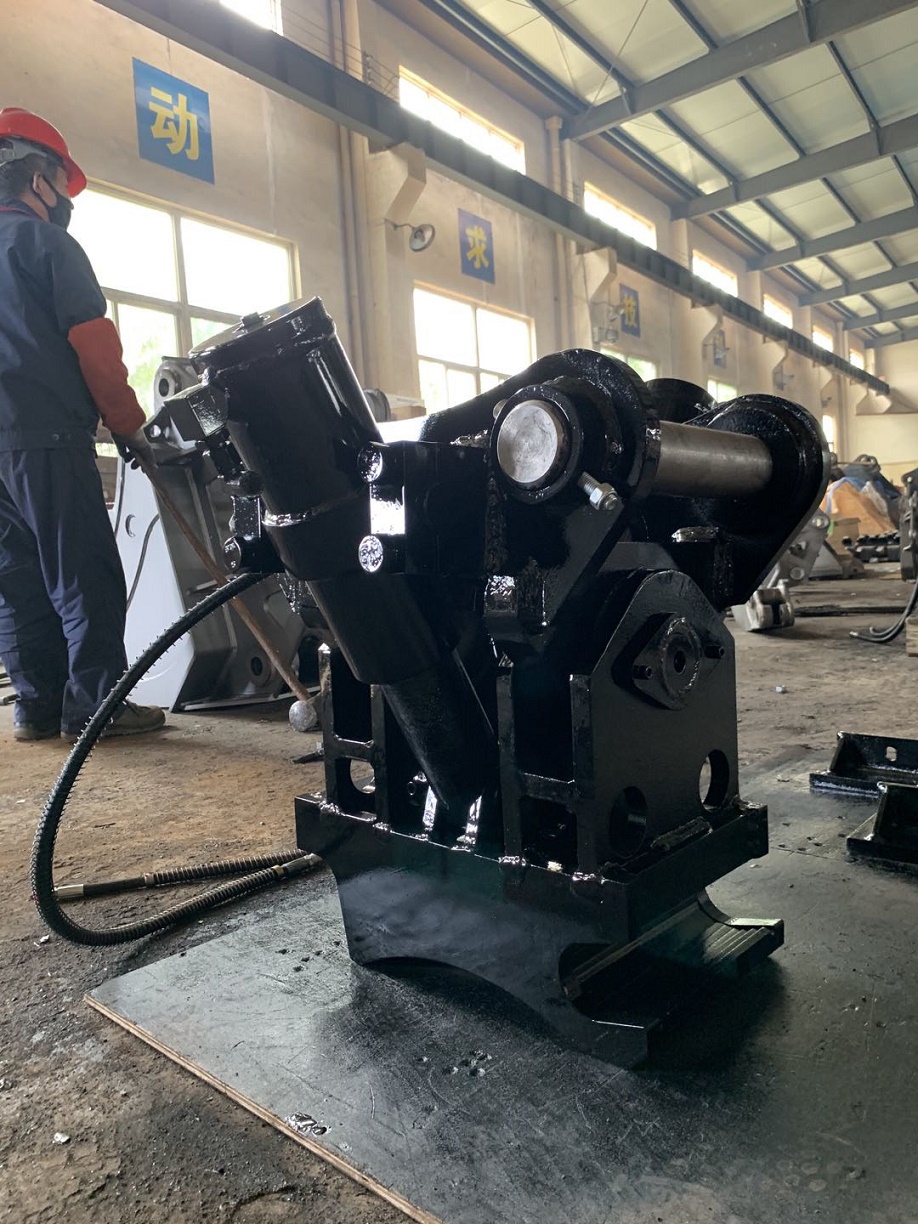 Commonly used tonnage parameters:
Bonovo Tilt Quick Coupler can tilt any bucket or attachment up to 180 ° easily.Compared with usual quick coupler, it can extand range and angle of excavator attachment working reach.
  Modle

Total Weight(KG)

Working pressure(bar)

The hydraulic oil flow range(L/min)

 Handling weight

(Ton)

BV60

75

30-210

10-20

4-7

BV120

150

30-210

10-20

8-13

BV200

280

30-210

10-20

20-20

BV300

 400

30-210

10-20

28-32

BV400

 500

30-210

10-20

35-45