Bonovo Equipment Sales | High quality Boring and Welding Machine
Product Detail
SERVICE
FAQ
Product Tags
In order to achieve a more perfect fit, Bonovo can customize the size according to the needs of customers.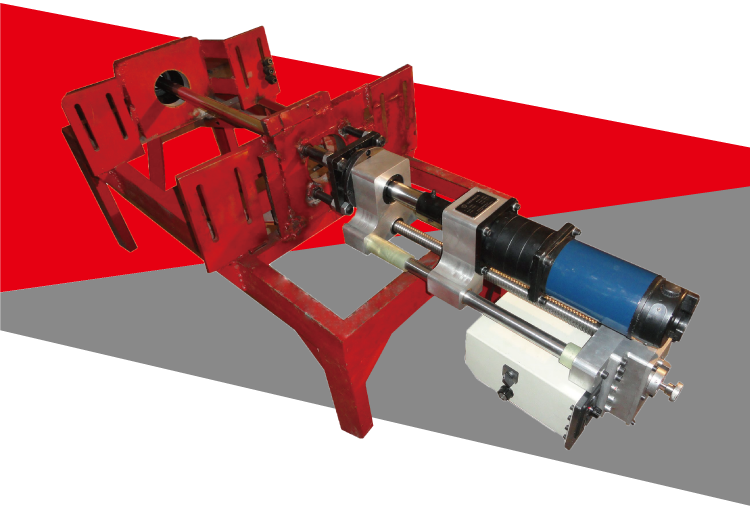 Portable Boring Machine
Portable Boring Machine is a Kind of Portable Processing Equipment Mainly Developed for On-site Maintenance of Construction Machinery. It is Mainly used for the Processing of Small Pipe Inner Holes and Concentric Spacing Holes. It is Widely used in the On-site Maintenance of construction Machinery Such as Excavators, Cranes, Loaders, Reducing the Cost of Equipment Maintenance and Improving the Efficiency.
Machine the Revolving Holes, Articulated Holes, Shaft Pin Holes on Various Engineering Machinery Structures after Repair Welding, or Installing Hole Sleeves after Reaming. Repair and Processing Concentric Holes, One-time Positioning Processing of the Porous on Excavators, Loaders, Presses, Cranes, etc. to Ensure the Coaxiality of the Porous.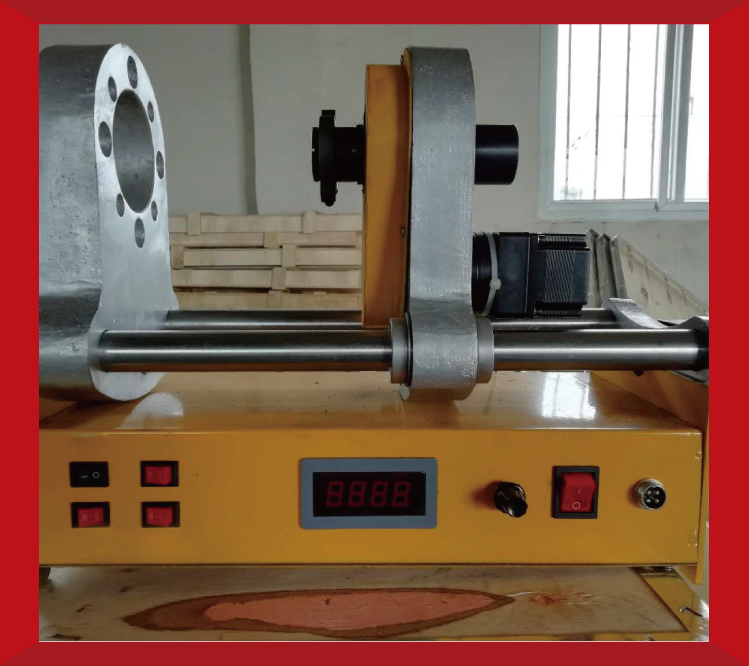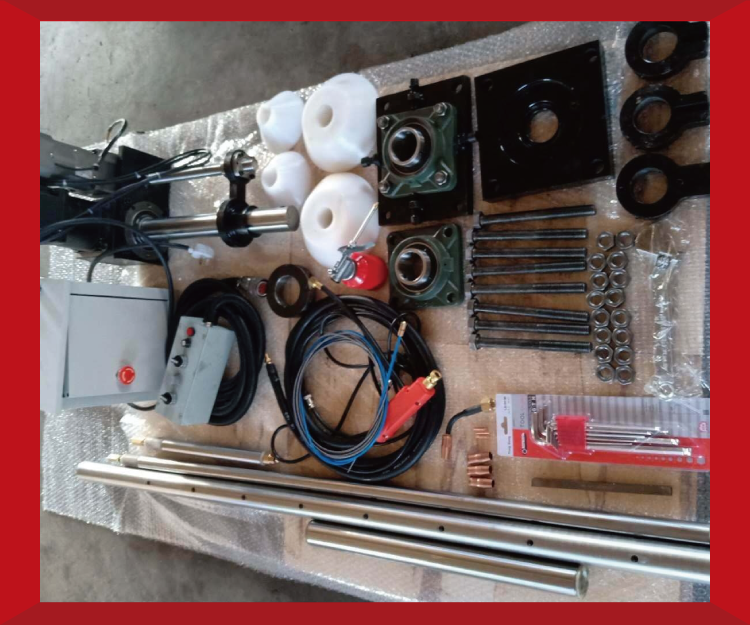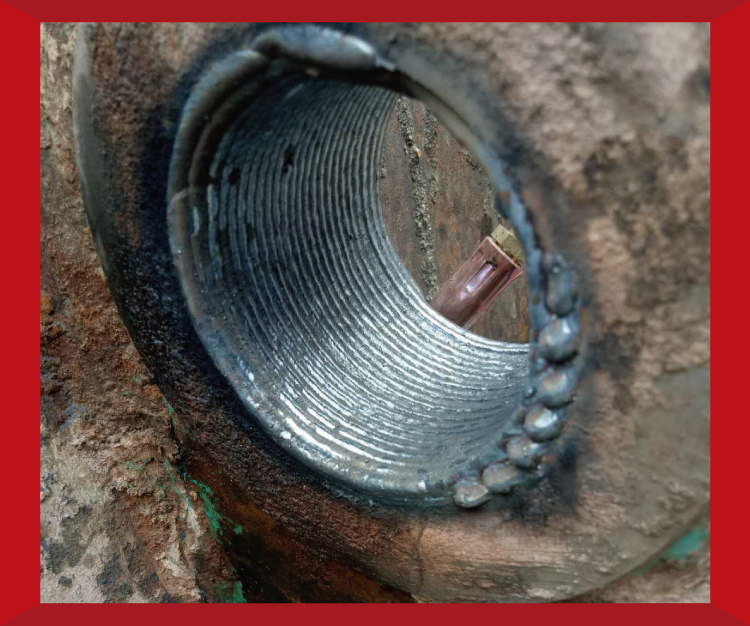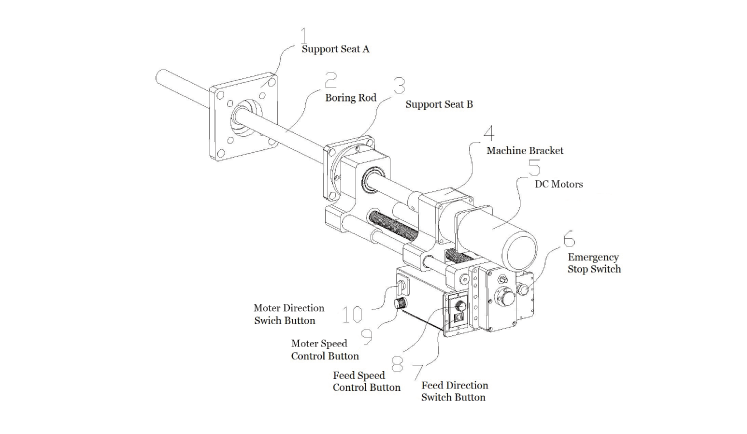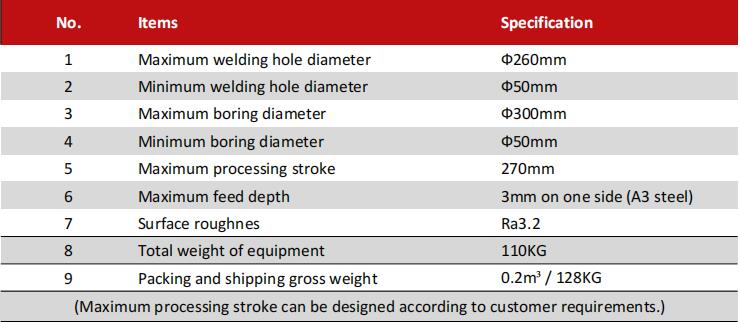 ---
---
Q:Are you a manufacturer?
A:Yes! We are the manufacturer established in 2006. We do OEM manufacture service of all excavator attachments and undercarriage parts for famous brand like CAT, Komatsu and their dealers all over the world, such as Excavator/Loader Buckets, Extend Boom & Arm, Quick Couplers, Rippers, Amphibious Pontoons, etc.Bonovo Undercarriage Parts offered a wide range of undercarriage wear parts for excavators and dozers. Such as track roller,carrier roller,idler,sprocket,track link,track shoe,etc.

Q:Why choose BONOVO over any other companies?
A:We manufacture our products locally. Our customer service is exceptional and personalized for every customer. Every BONOVO product is armored and durable with a 12-month structural warranty. We use high quality materials sourced from the very best in China. Our design team works closely with customers for any custom orders.

Q:Which payment terms can we accept?
A:Normally we can work on T/T or L/C terms, sometimes DP term.
1). on T/T term, 30% advance payment is required and 70% balance shall be settled before shipment.
2). On L/C term, a 100% irrevocable L/C without "soft clauses" can be accepted. Please contact directly with our customer representatives for specific payment term.

Q:What logistics way for product delivery?
A:1).90% in shipment by sea, to all main continents such as South America, Middle East, Africa, Oceania and Europe, etc.
2). For neighborhood countries of China, including Russia, Mongolia, Uzbekistan etc., we can ship by road or railway.
3). For light parts in urgent need, we can deliver in international courier service, including DHL, TNT, UPS or FedEx.

Q:What are your warranty terms?
A:We provide a 12-month or 2000 working hours structural warranty on all our products, except failure caused by improper installation, operation or maintenance, accident, damage, misuse or non Bonovo modification and normal wear.

Q:What is your lead time?
A:We aim to provide customers with a fast lead time. We understand emergencies happen and priority production should be preferred in a faster turnaround. A stock order lead time is 3-5 working days, while custom orders within 1-2 weeks. Contact BONOVO products so we can provide an accurate lead time basing on situations.
Write your message here and send it to us