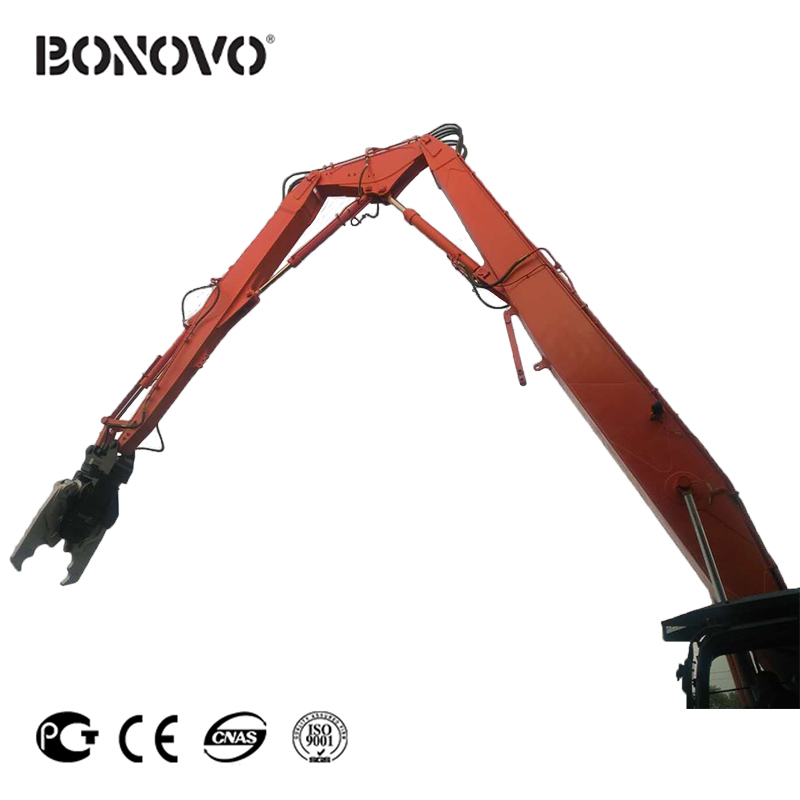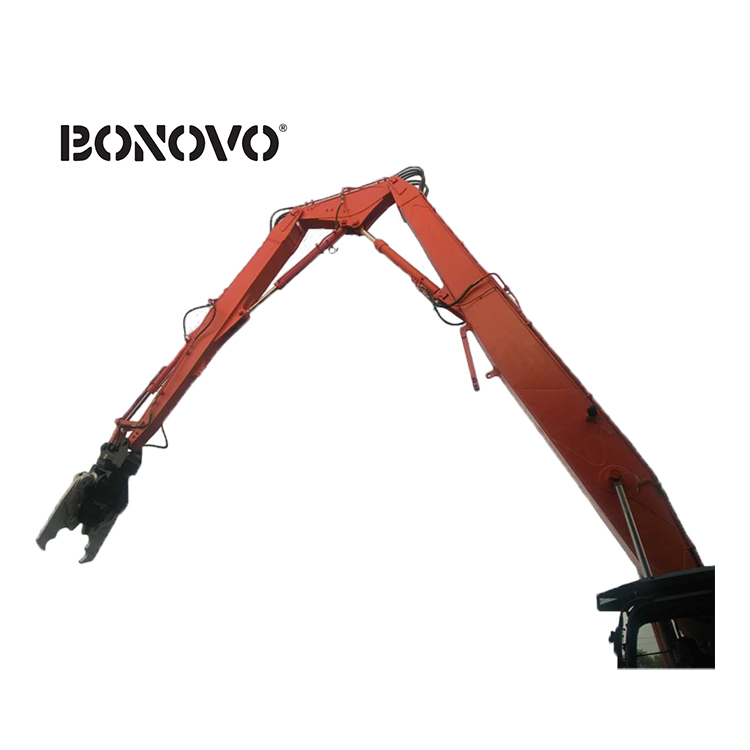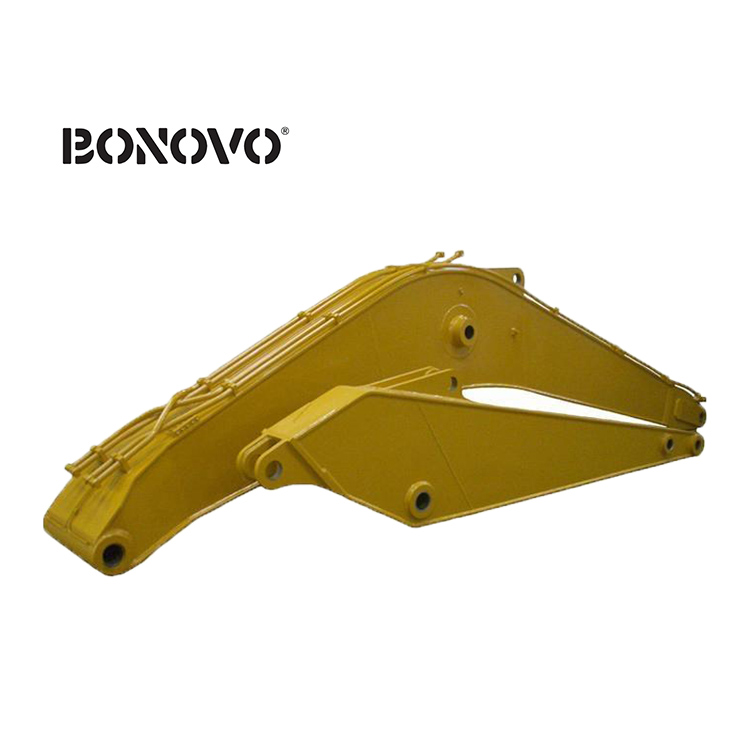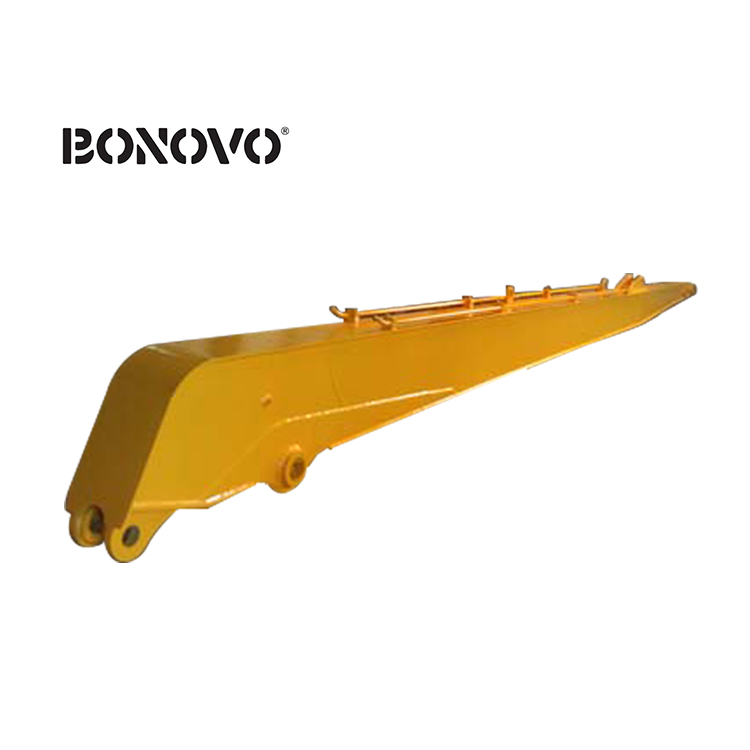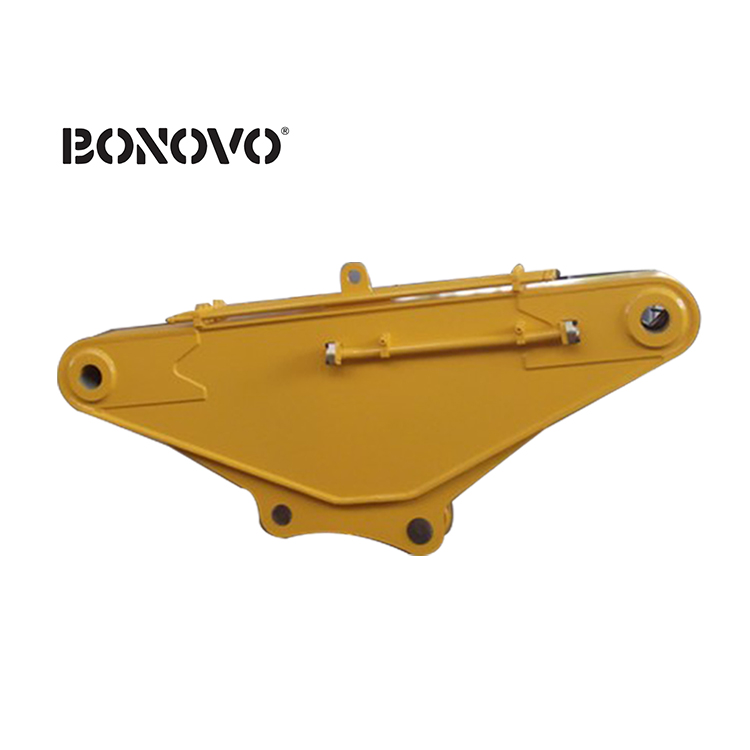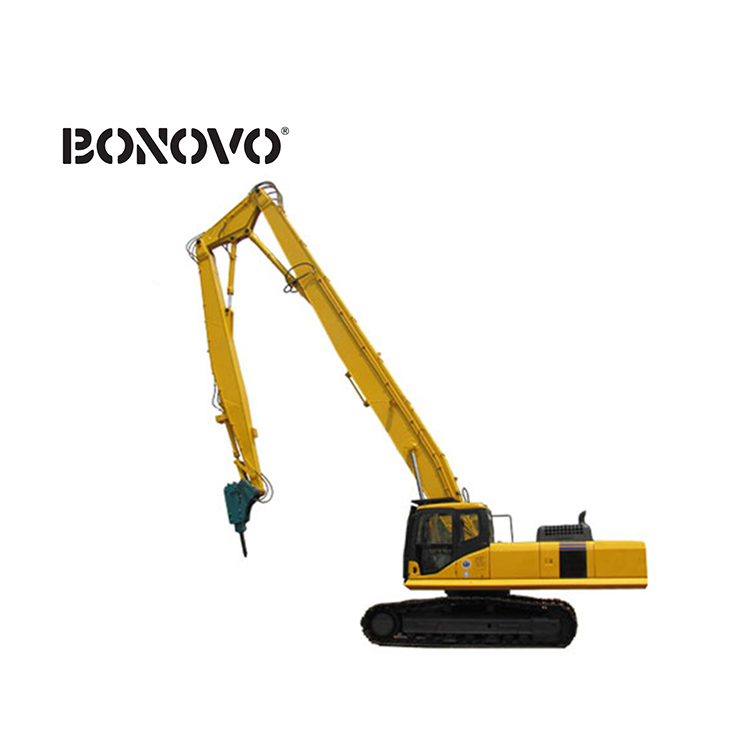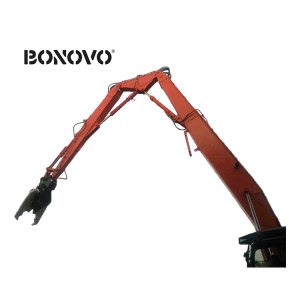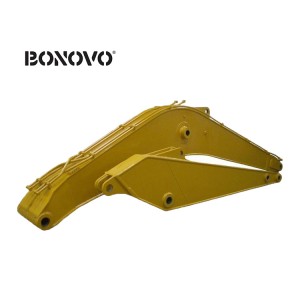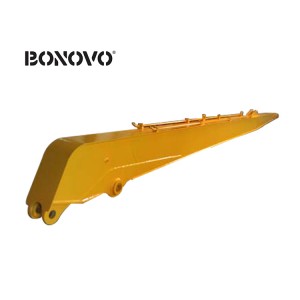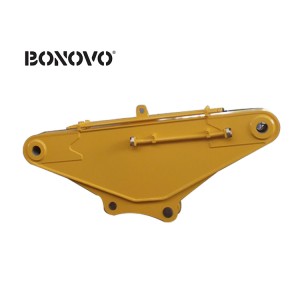 BONOVO EXCAVATOR THREE SECTION LONG REACH BOOM&ARM for demolition - Bonovo
Bonovo Three Section Long Reach Boom & Arm is also called demolition boom & arm. With three section sticks, the working range is bigger, which makes it more suitable for demolition work conditions. A three section long reach boom & arm includes: long boom*1, long arm, 1, middle stick, 1, bucket cylinder* 1, arm cylinder* 1, H-link & l-link*! set, pipes & hoses.
Three section long reach boom & arm
Bonovo three section long reach boom & arm is a purpose-built attachment to elevate demolition tool in tearing down multi-story buildings. The beauty of the high reach demolition front is its ease of positioning.
The demolition boom & arm is engineered for performance, reliability and low total cost of ownership in mind. As we fully understand the harsh working requirement, and therefore only quality steel is used in there fabrication.
Distinguished features:
•Heavy duty construction.
•Auxiliary hydraulic lines for attachments.
•Package supply with hydraulic cylinders and safety check valves.
•Modular joint on main boom for easy transportation.
•All surfaces are shot blasted.
•Uses marine grade epoxy paint as undercoat.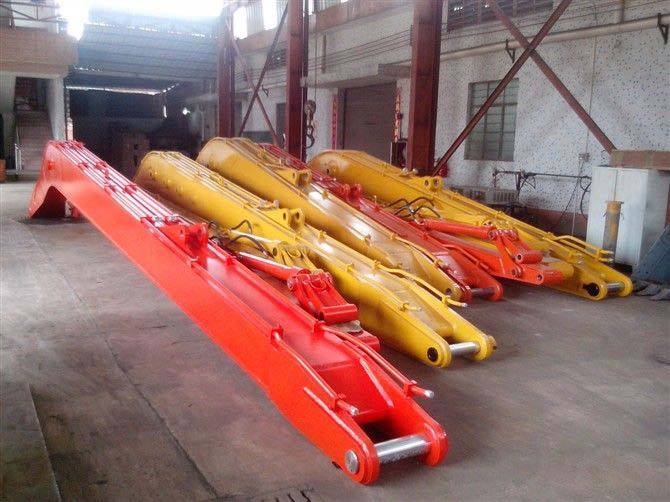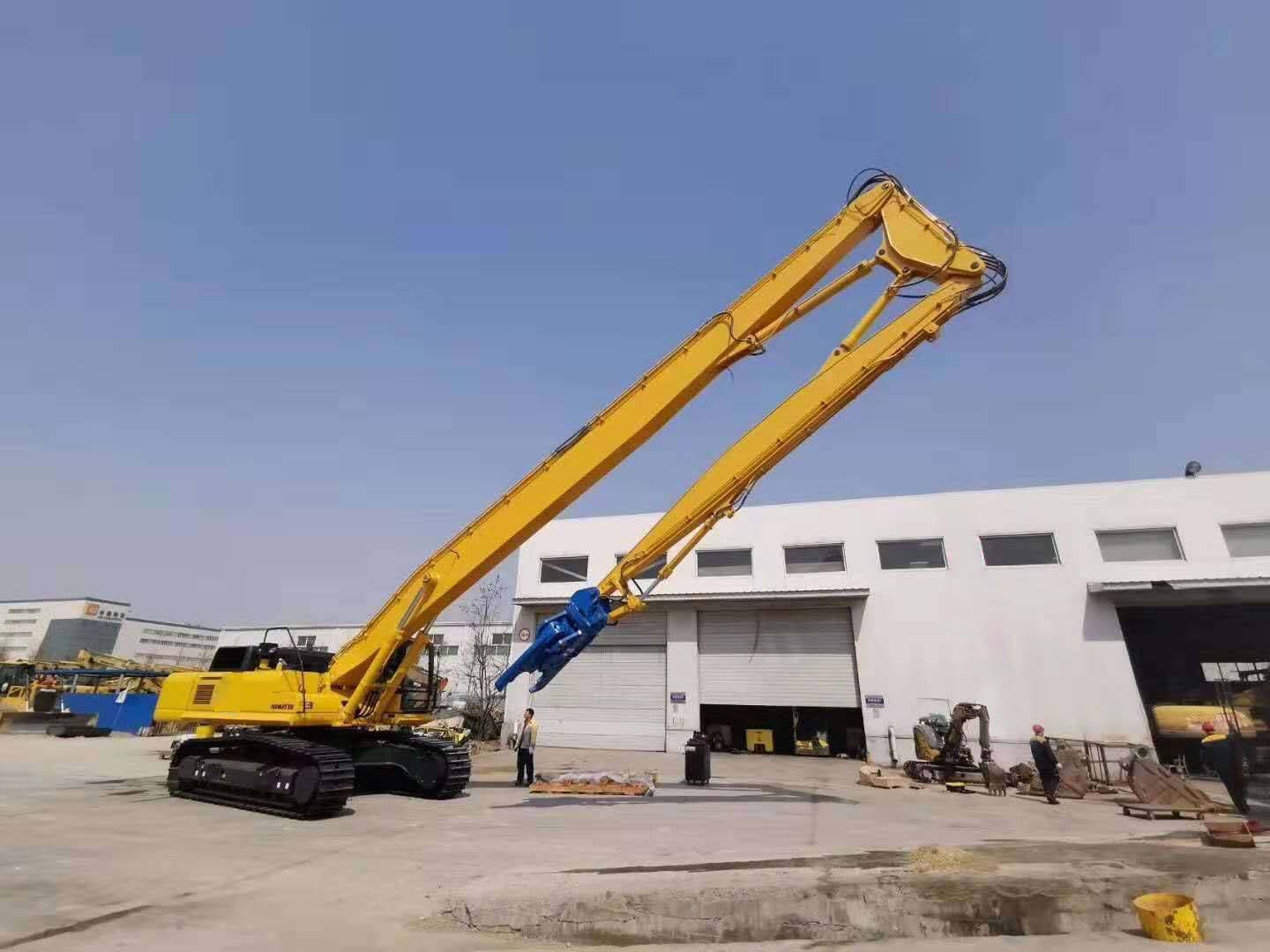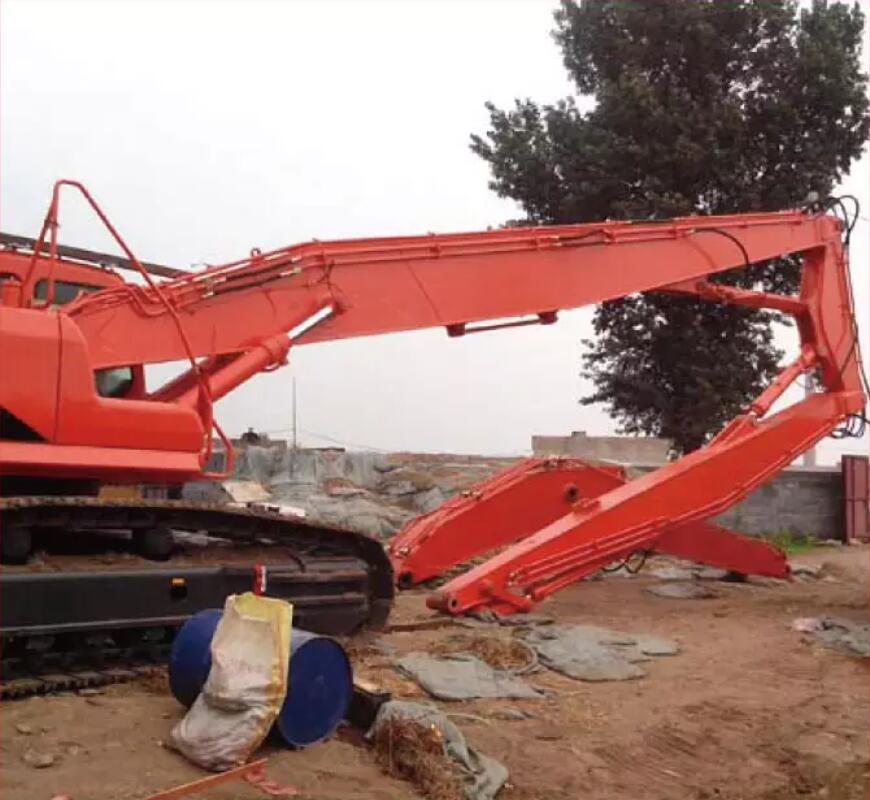 Commonly used tonnage parameters:
| | | |
| --- | --- | --- |
| TYPE | ASSEMBLY | APPLICATION |
| Long reach boom and arm | Long boom*1, long arm*1, bucket*1, bucket cylinder*1, H-link & I-link*1 set, pipes & hoses. | It is the most popular type by lengthening the boom and arm, It can be used in most long reach work condition. |
| Three section long reach boom | Long boom * 1, long arm * 1, middle stick * 1, bucket cylinder * 1, arm cylinder * 1, H-link & I-link * 1 set, pipes & hoses . | The working range is bigger, Which make it more suitable to the demolition work condition. |
| Rock Arm | / | It is designed to handle weathered rock and shale. And incremental weight to a large extent strengthen excavation, It can easily overcome rugged conditions.. |
| Telescopic Arm | Clam Shell bucket*1, Telescopic Arms(Quantity and Size Depends on the Total Length Requires), Pipes & Hoses | It's generally used in excavators for deep pits or high-altitude operations. |
| Extension Arm | Extension Arm*1,Bucket*1,H-link & I-link * 1 set,Pins,Pipes & Hoses | The size arm of the original car can achieve the purpose of quickly expanding the working range of the excavator, And can be used for quick change |